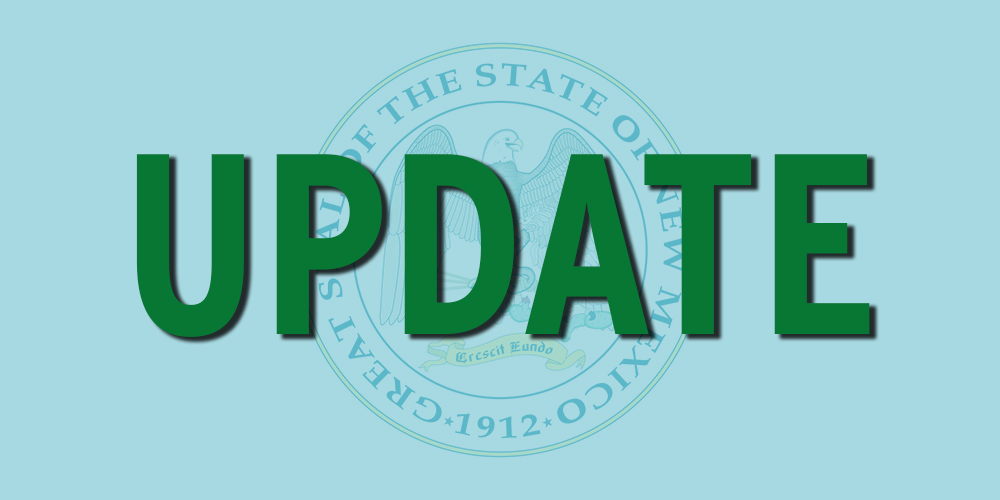 Governor Makes 14-Day Quarantine Mandatory for All Out-of-State Travelers; Extends Public Health Order
Gov. Michelle Lujan Grisham has officially extended the state's emergency public health order through July 15, 2020. The Governor also announced a mandatory 14-day quarantine for all out-of-state travelers into New Mexico, whether traveling by air or by vehicle, with exemptions for business travelers and a small number of other types of travelers.

Face coverings are still required for all individuals in public places, and the Governor announced that the state will increase enforcement of the face-covering requirement, which may include a $100 fine for those in violation of the mandate. Businesses must continue to enforce the face covering requirement for all individuals who enter the premises.

Maximum occupancy limits, compliance with COVID-Safe Practices and permissible operations for businesses remain unchanged under the extended public health order.
Become NM Safe Certified
The NM Safe Certified Program, administered by the New Mexico Society of Association Executives, offers free, on-demand training modules to help tourism businesses to create a safe and responsible environment for employees and guests. Upon completion of the program, certified businesses can access the following benefits:
Recognition as a NM Safe Certified business
Usage of the NM Safe Certified seal to promote business
Inclusion in the NM Safe Certified business directory
Access to the NM Safe Certified resource toolkit
Participation in statewide peer learning communities to share best practices, troubleshoot common challenges, and access additional resources
Make the NM Safe Promise
We're all in this together. We invite every New Mexican to make a personal promise to follow COVID-Safe Practices (CSPs). When you make the promise, you promise to:
Use a face covering in public
Keep 6 feet of distance with others
Stay home when sick
Wash hands frequently & follow recommended hygiene practices
Participate in any COVID-19 training available
Source: "Governor Makes 14-Day Quarantine Mandatory for All Out-of-State Travelers; Extends Public Health Order"