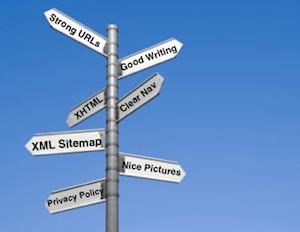 Promoting your listings online is vital for your business, but posting your listings on dozens of websites isn't always a good thing, espcially if you didn't approve the posting or aren't even aware the website exists.
What if one of your listings was located right next to a video explaining how to buy or sell without a REALTOR®? What if that same posting was one of your old listings that sold months ago?
With your professional reputation at stake, it's important for you to invoke your legal right to approve all webpages that post your listings. REALTOR® Magazine addressed this issue in an article entitled "Questions to Ask Before You Share." Below are some of the questions you should consider before authorizing the posting of a listing:
Webpage Observations - Look how a webpage displays its content. Is the real estate broker's identity properly displayed? Is the listing agent identified? Is the listing agent's contact information included? Do links on the listing lead directly to the broker? Are other brokers advertised on the broker's listing? Are listings clearly distinguishable from the advertising placed around it? Is the publisher's identity readily identifiable on the website?
Questions for Online Publishers - Does the publisher accept listing information from multiple sources? If so, do they have control over which sources take precedence? Do they have a process to promptly correct inaccurate listing information? How often do they update the webpage, including the removal of listings that have gone off market?
Keeping track of how your listings appear online will ensure your properties are being promoted accurately and in the best possible light. It will also protect the integrity of your reputation, helping you to maintain the highest standards of ethics and professionalism in everything you do as a REALTOR®.