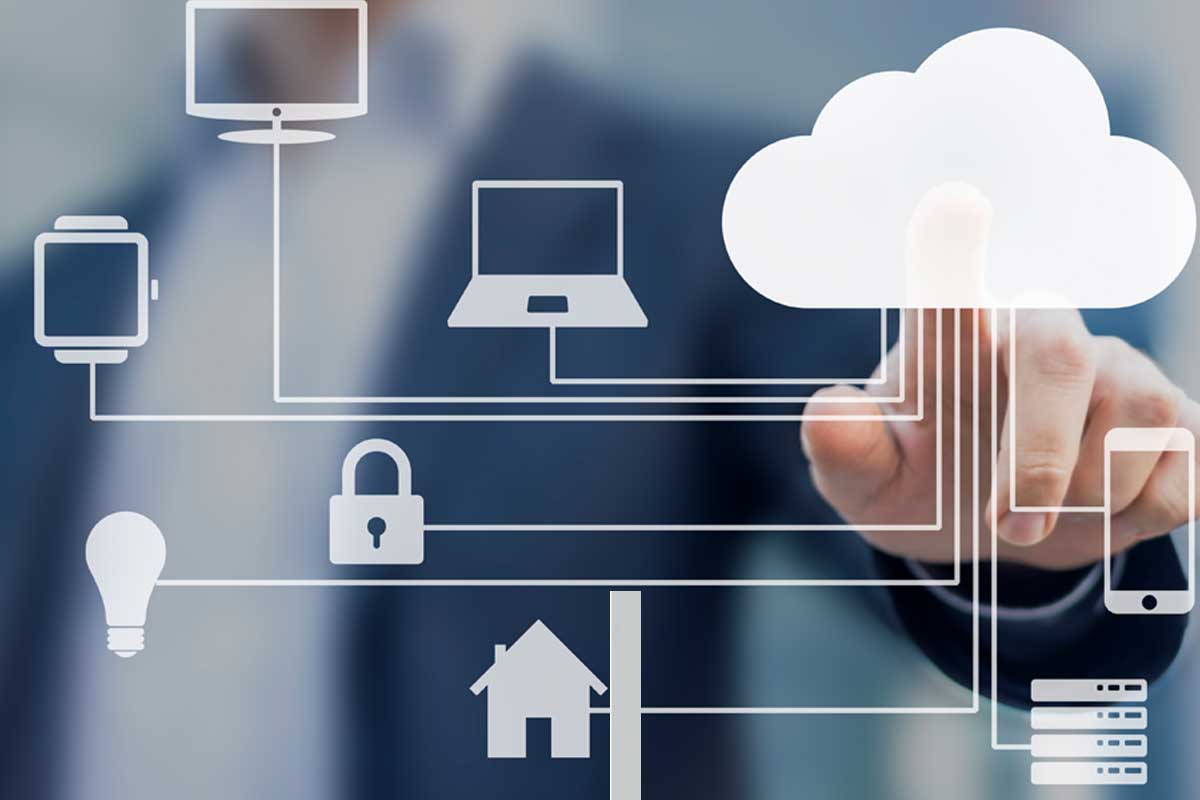 If you ever find yourself needing to access a computer remotely – either attempting to connect to a desktop computer at work or need to assist someone with their computer from afar, this primer is for you. Whether you have a Microsoft Windows PC or an Apple Mac, let's take a look at the basics you'll need to know.
First, the computer you want to access must be turned on, it must have a network connection, and you must have permission to connect.
The easiest way to connect
Windows 10, the dominant operating system today installed on the vast majority of Windows PCs has simplified remote access. Windows 10 comes with a feature called "Remote Desktop." You can use Remote Desktop on your Windows 10 PC or your other Windows, Android, and even Apple iOS device to remotely connect to a Windows PC.
That's right. Apple even offers a Remote Desktop App in its App Store to allow iPads and iPhones to interface with a Windows PC.
But first, let's look at the most common need: making a PC to a PC remote connection. To do this is very straightforward.
Connecting PCs remotely
Step one: Enable Remote Desktop on the PC you want to connect so it will allow a remote connection. To do this, select Start > Settings > System > Remote Desktop, and turn on Enable Remote Desktop. Make sure you note under the setting "How to connect to this PC," the name of the computer, as you will need this later.
That's it. Your PC is now ready to accept a remote connection from another computer.
Step two: Set up the main PC that you want to make the connection. On a Windows 10 PC, go to your search box on the taskbar, type in "Remote Desktop Connection" and then select Remote Desktop Connection.
Next, in Remote Desktop Connection, type the name of the PC you want to connect to (from Step 1), and then select "Connect."
Connecting a mobile device
Now if you want to connect other devices – such as a Windows, Android or iOS mobile phone or tablet — to that remote computer waiting and ready for a connection, you can.
Step one: First, download and install the free Remote Desktop app from the Microsoft Store, Google Play, or the Apple App Store. Then open the Remote Desktop App. Add the name of the PC that you want to connect to (from Step 1, above). Select the remote PC name that you added, and then wait for the connection to complete. That's it. It is that simple.
Connecting Mac to Macs
Apple offers a few different ways of connecting Macs to Macs when you are away from home and need to gain access remotely. But the easiest way is with a process called "Remote Login."
For Mac devices using the same operating system:
Step One: You need to set up Remote Login. To do that, go to System Preferences > Sharing and then select "Remote Login." You then need to choose which users you want to have remote access or the ability to control your Mac. You can either choose "All Users" – and that means they can access and connect to every device on your network and every Mac you own, or you need to click on the plus sign to pick the specific user or users you want.
When you want to log in to your Mac from another device remotely, you need to know your username (the name that appears when you log in) and your computer's IP address. Remember to write them down and keep them safe. You don't want to give others access to your Mac.
If you have a Mac with macOS Sierra, getting remote access and control is even easier.
Step One: Go to Menu > System Preferences > Sharing and select Remote Management – it should appear as a checkbox. This will allow you to decide who you want to give remote desktop access. If you choose "All Users," anyone can find all the devices on your network. But if you click the "Add" button (+), that gives you the ability to select the person you want to provide remote access and/or control.
Like Windows, you can also connect remotely with iOS devices, such as an iPhone and iPad. Apple has an app for that: Apple Remote Desktop is available from the App Store, but it comes with a hefty price tag of $79.99. That's because it's a robust tool that's primary use is for computer administrators to install and update computer networks remotely.
Finally, Apple also offers another way to connect remotely, through a feature called Back to My Mac. By clicking a setting in iCloud, as long as the two computers share the same iCloud account, you can find files and folders on your Mac remotely and drag them back to your local Mac. It also provides for screen sharing, allowing you to use your remote Mac just as if it were in front of you. It allows you to use your own mouse and keyboard to open applications and edit documents on your remote Mac.
Other resources
Microsoft and Apple have made connecting remotely vastly easier today than a decade ago, but that hasn't stopped others from offering alternative products. Many software vendors and app providers provide alternative products offering a wide array of features to connect computers remotely.
Just by searching Google Play or the Apple App store will yield a couple of dozen different app solutions. Many are low cost, and you'll find ratings vary, but the best bet is first to use the built-in tools that come with our computer. You should see that making a remote connection to another computer can be a considerable time saver when you need it most.
There's always Tech Helpline (FREE To all GAAR Members)
Remember, if you have any questions about any of these processes or any other computer-related questions, give us a call at 1-866-432-3023. Our analysts will be happy to assist you.
Source: "How To Connect to a Computer Remotely"