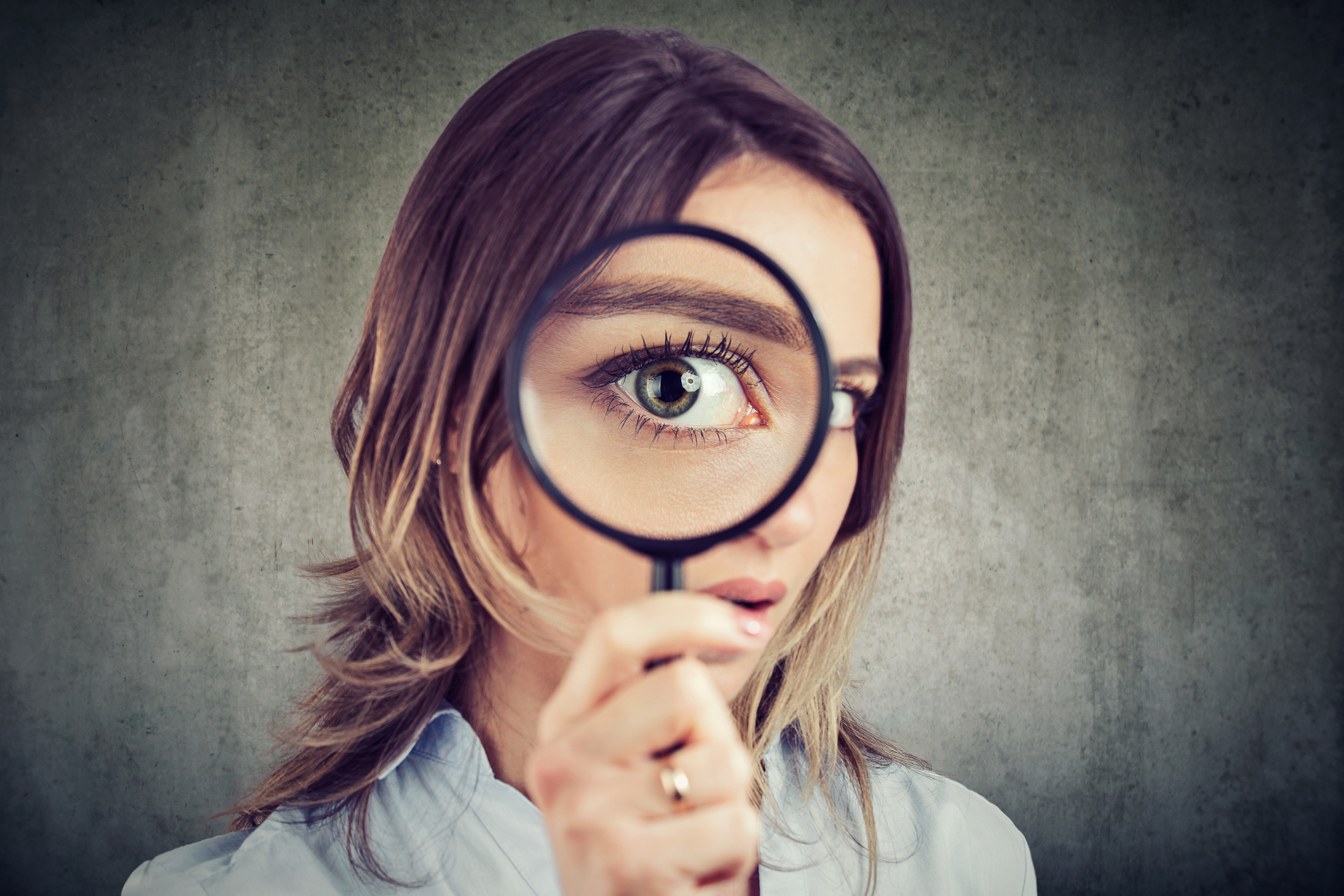 On Southwest MLS listings the UPC code is an important Parcel field that allows the Property History and CDOM functions to work correctly. Being able to see the full history and accurate Days on Market on a listing is important for REALTORS®, Appraisers, and their clients who need accurate and true information.
This article will explain how to use FlexMLS to auto-populate the UPC code on a new listing AND how to look up the UPC code manually for vacant land or new construction.
What is a UPC code?
UPC code stands for Uniform Parcel Code and is a required field on a listing that is easy to lookup 99% of the time. It is a number assigned to parcels of real estate by a tax assessor for the purposes of identification and record-keeping.
Auto-Populating the UPC code on a new FLEX listing
The Auto-Populate button is found on the Address Section of the listing. Click the AutoPopulate button after entering the full street address. This should automatically add the UPC code and other Tax fields on the MLS listing and is a quick time saver when entering a new listing.
How to manually look up the UPC code (Method 1: FLEX Nosy Neighbor)
The Nosy Neighbor tool in the Flexmls map allows you to lookup owner information, Lot Dimensions along with past MLS data by simply clicking on a Parcel. This is also where you can view the UPC code and Tax info for that parcel.
How to manually look up the UPC code (Method 2: Other MLS products like ReMine, CRS Tax, or Realtor Property Resource)
SWMLS currently offers several different property search solutions that allow you to search MLS listings and off-market properties by Owner Name or Address. Using ReMine, CRS Tax, or RPR, to do this is a quick way to locate the public record, ownership, and tax records for a new Residential or Land listing.
The example video uses ReMine:
How to manually look up the UPC code (Method 3: County GIS Maps or Tax assessor websites)
One source of information for the Property UPC code and other tax data that can always be relied upon is the County Assessor websites. All NM Counties have a corresponding Tax Assessor website that features an Owner/Address lookup tool. The Tax Report from the Assessor's website often displays the UPC code and parcel information needed for a new listing. Many Assessor websites, including all counties in the GAAR Market Area, feature an online search map called a GIS search, which includes built-in map layers and parcel-based views to quickly locate the UPC code or owner information for a new listing.
The example below is using the GIS Map Search from the Valencia County Assessor website:
Have more questions about UPC codes? SWMLS Help Desk can be reached at mls@gaar.com or by calling 505-843-8833.
Bonus: How to interpret the UPC code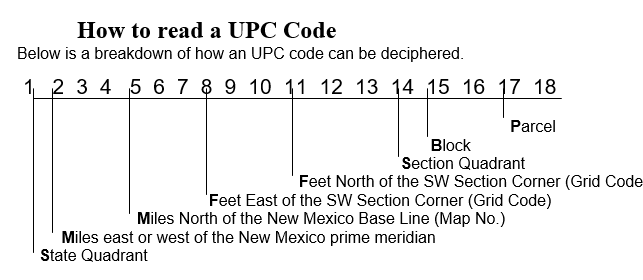 EXAMPLE: 101606509851720715
1st position: State quadrant (1)
2nd - 4th positions: Miles east or west of the New Mexico prime meridian. (016)
5th - 7th positions: Miles North of the New Mexico Base Line (065)
8th - 10th positions: Feet East of the SW Section Corner (098)
11th –13th positions: Feet North of the SW Section Corner (517)
14th position: Section Quadrant (2)
15th – 16th positions: Block (07)
17th - 18th position: Parcel (15)