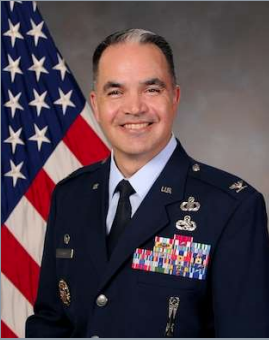 GAAR Members are invited to attend the Annual Meeting of the Kirtland Partnership Committee on Monday, November 8th at the Embassy Suites.
The keynote speaker for the free Breakfast Meeting is Col. Jason Vattioni, Commander, Kirtland Air Force Base 377th Air Base Wing. Col Vattioni will release the results of Kirtland's 2020 Economic Impact Statement. Download flyer.
KPC Annual Meeting
Monday, November 8th
7:30 am - 9:00 am
Embassy Suites by Hilton, 1000 Woodward Pl NE, 87102
Free to Attend
Sponsored by Wells Fargo

Colonel Jason F. Vattioni
Colonel Vattioni is the 377th Air Base Wing and installation commander at Kirtland Air Force Base, N.M. The wing provides highly trained forces supporting the nuclear enterprise and expeditionary combat forces to combatant commanders. The wing is responsible for installation operations, security, maintenance, medical care, and mission support for 23,000 military and civilian employees, 27,000 retirees, and 20,000 family members who live and work on Kirtland's 50,000 acres. Kirtland is the fifth largest base in the United States Air Force.