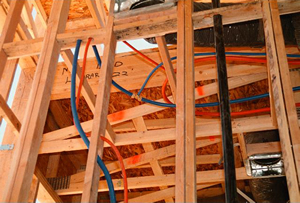 The recent news about Kitec Plumbing System's Settlement has raised some questions. The most common questions are about disclosure requirements and your responsibilities to your client regarding Kitec and polybutylene.
If you are the listing broker and you or your seller knows the property has polybutylene or Kitec plumbing systems, it's pretty obvious – you must disclose the fact to the buyer just as you are required to for any other known problem. If your seller has filed a Claim Form, you must advise potential buyers and/or subsequent owners that you have filed a claim and the terms of the release (as disclosed in the Agreement). It should be noted, that the time to file a claim for polybutylene plumbing systems expired in 2009.
As the representative to the buyer, your duties to your client regarding these issues can be a little less obvious.
Whether the fact is disclosed by the seller/listing broker or is discovered during inspections, you should direct your client to a reliable source of information. It is important to note that your duty is only to alert the buyer to the general problem and point them in the right direction, but you should not be the source of information on the issue.
You should then document your buyer's file that you provided the buyer with website resources on the issue and instruct them to speak with a licensed plumbing professional with expertise in dealing with polybutylene or Kitec plumbing systems.
******
Sources of information:
Please note, the Kitec Plumbing link is for the official settlement website. Since the polybutylene settlement is closed, other sources are just examples for your clients and not meant as an endorsement to any specific plumber.
*****
Related
Does Your Client Have A Kitec Plumbing System? They Could Be Eligible For A Settlement