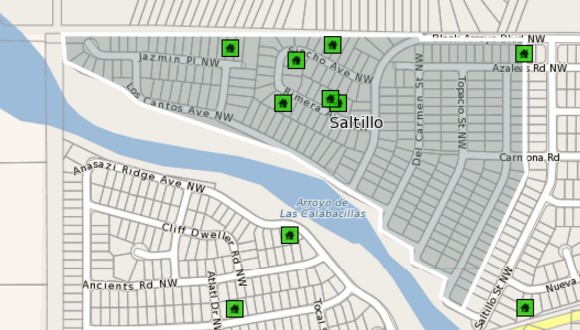 The Map Overlays found in the FlexMLS Map section are useful ways to quickly look up the APS School District, MLS Area, Zone Atlas, Gross Receipts Tax Boundary, Zoning Codes, and more. Some of these Map Overlays will auto-populate listing information on a new listing and save time on listing input.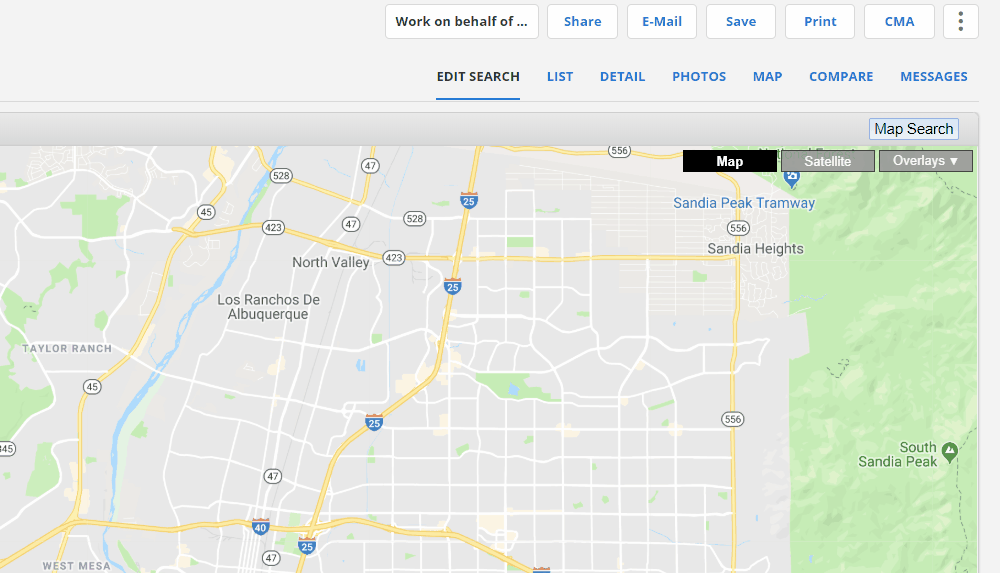 During a routine audit of these map overlay shapes, SWMLS identified a few errors with the existing APS School Boundaries. As of May 28, 2019 the APS School Boundaries have been updated.
SWMLS is working to update the Albuquerque School boundaries in the FlexMLS map overlays in the next few weeks and will temporarily disable the auto-populate/geocoding feature on listings for the Albuquerque School districts. It is recommended that you check your existing listings to ensure they contain accurate school information. During this temporary period, you may need to go directly to the APS website to search the attendance area for that address. The Albuquerque School boundaries will still remain in the FlexMLS map section and an announcement will be made to all SWMLS members when they are fixed and can be considered 100% accurate again.
SWMLS has put together a list of all the existing Albuquerque school districts in the Flex overlays that will be revised. Please note that only the Albuquerque Schools have an available map overlay and is not available for other school districts. Rio Rancho School overlays are in the process of being added later in 2019.
Which of the APS school are wrong in the MLS?
Albuquerque Elementary Schools that have incorrect boundaries:
Barcelona
Chaparral
Coronado
Coyote Willow
Desert Willow
Edward Gonzales
George I. Sanchez
Georgia O'Keeffe
Navajo
Onate
Painted Sky
Rudolfo Anaya
S.R. Marmon
Tres Volcanes
Ventana Ranch
Albuquerque Middle Schools that have incorrect boundaries:
George I. Sanchez
Grant
Harrison
James Monroe
Jefferson
Jimmy Carter
John Adams
Tres Volcanes
Truman
Albuquerque High Schools that have incorrect boundaries:
Artistic Heritage
West Mesa
2 ways to manually locate the APS School:
Go to the APS website and manually lookup the address
Go to the website, cabq.gov/gis and search the address.
Is there a list of all the MLS Overlay shapes that are available in the Flex Map section?
Yes, there is. The Flex Map overlay list (upper right corner of the Map Screen) contains the following layers:
Albuquerque Elementary Schools
Albuquerque Middle Schools
Albuquerque High Schools
Albuquerque Neighborhood Associations
Albuquerque Zoning (includes new IDO Zoning codes and Bernalillo Zoning Codes)
Counties
GRT Location Code
Los Ranchos De Albuquerque
MLS Areas
Public Improvement Districts
Zip Codes
Zone Atlas Grid
Paradise Hills Special Zoning (found in the My Map Overlay section below the main list)
Please call 505-843-8833 or email mls@gaar.com with any questions or if you need help verifying accurate APS school data for your listings.