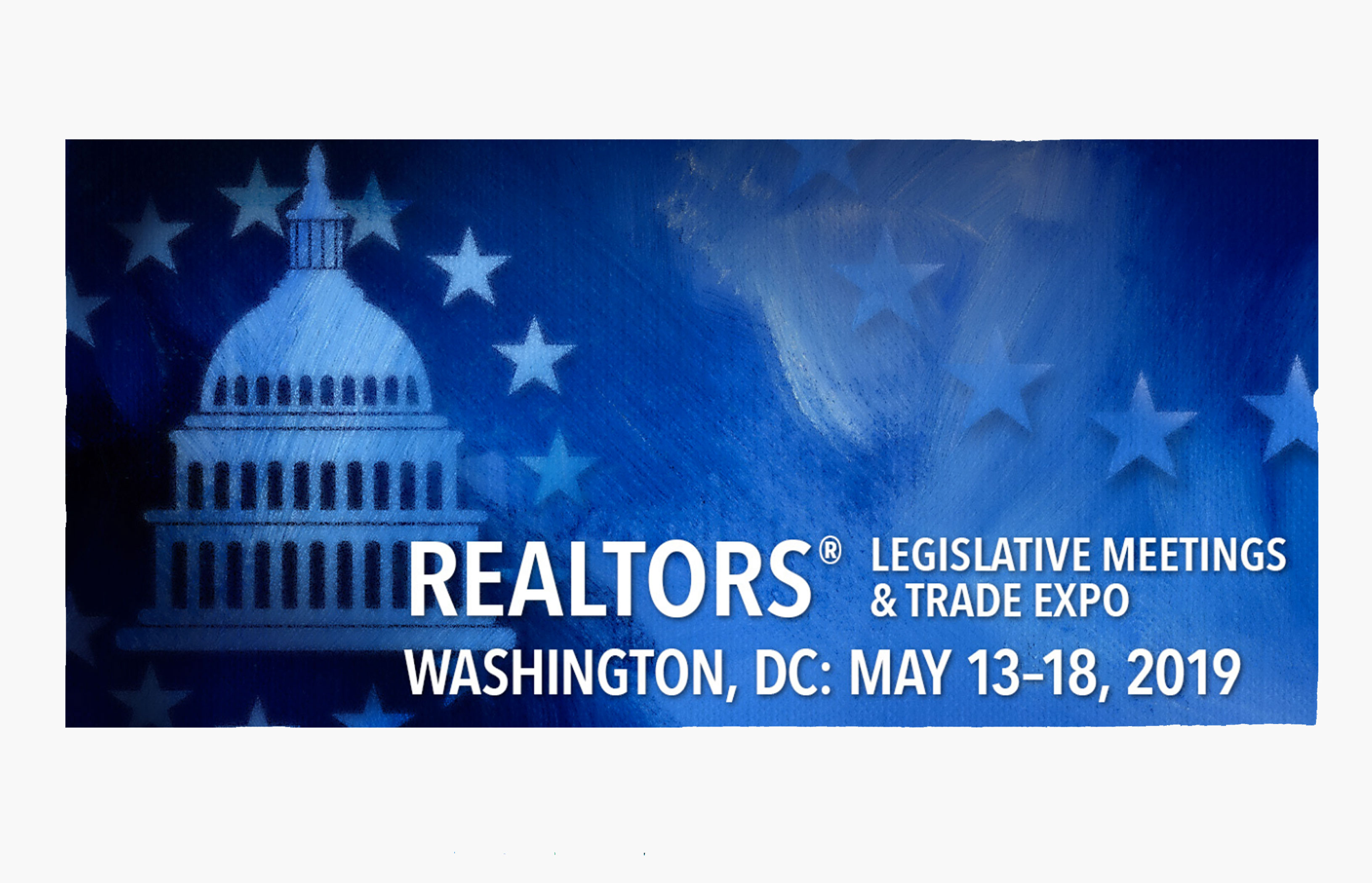 In May, more than 9,000 REALTORS® from around the country traveled to the nation's capital to meet with lawmakers on Capitol Hill and speak with various administration officials. NAR's Federal Political Coordinators were able to meet with over 90% of members of Congress and reported overwhelmingly positive feedback.
Here's a quick update from Patrick Wohl, NAR Political Representative on May 29th:
Flood Insurance Update
As you're all aware, without Congressional action, the National Flood Insurance Program (NFIP) will expire at midnight on Friday, May 31, 2019. NAR is working to avoid a lapse while Congress continues to negotiate over a long-term reauthorization and reform measure.
On May 23, 2019, the United States Senate passed a 4-month NFIP extension as part of a disaster aid package (HR 2157). The House is not in session this week but can still pass legislation by unanimous consent. Unfortunately, a House member objected when the Leadership attempted to call up the legislation without a recorded vote. The House will try again on Thursday, and there is a good chance members won't object to a simple two-week extension; otherwise, the House will have to vote formally on Monday, June 3. NAR is in regular communication with congressional leaders and continues to push this issue to the forefront.
Video: Planning for Opportunity Zones Investments - 2019 REALTORS® Legislative Meetings
On May 17, 2019, at the REALTORS® Legislative Meetings & Trade Expo, NAR hosted a discussion on planning for opportunity zone (OZs) investments. The focus of the discussion centered around the question of how the REALTOR® community can engage in efforts to ensure OZs are properly planned, implemented and ultimately beneficial for all members in the community. Several recommendations were offered such as understanding the gap of making a real estate deal happen, and how successful markets for Opportunity Zones will be made by norms and models put together at the local level.
The discussion was moderated by NAR's 2019 Chair of State and Local Issues Policy Committee and featured guest speakers Christopher Coes, Vice President, Land Use and Development at Smart Growth America; and Bruce Katz, Founding Director, Nowak Metro Finance Lab at Drexel University.
A recording can be viewed below:
NAR Weighs In on Anti-Money Laundering Legislation
On May 8th and 9th, the House Financial Services Committee held a full committee markup and considered legislation aimed at combating money laundering and strengthening laws to better help law enforcement get to individuals who are engaging in illicit financial crimes. The House Financial Services Committee held hearings back in March of this year to discuss current anti-money laundering efforts and proposals to modernize money laundering laws.
This week, the Committee was scheduled to take up the "Corporate Transparency Act of 2019," which would require limited liability corporations (LLCs) and s-corporations formed under state law to disclose beneficial ownership information to the Financial Crimes Enforcement Network (FinCEN), which is a bureau within the U.S. Department of the Treasury. This bill was not considered during the markup as initially planned. The "Coordinating Oversight, Upgrading and Innovating Technology, and Examiner Reform Act of 2019," or the COUNTER Act is legislation to reform the Bank Secrecy Act (BSA), which included proposals to expand the current Geographic Targeting Orders (GTOs) issued by FinCEN.
In a letter, NAR expressed our support of the Committee's work to promote greater transparency through the collection and reporting of beneficial ownership information to FinCEN, when LLCs are formed under state law in an effort to combat money laundering.
For more on the 2019 Legislative Meetings & Trade Expo, click here