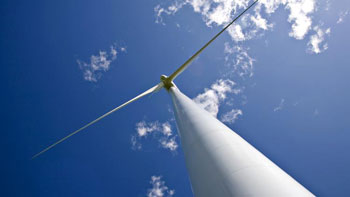 By Mike English, Assistant Editor of Albuquerque Business First:
New Mexico ranks 13th among states for wind-power generation capacity installed in 2014, and 18th for total wind power installed through last year, according to a pair of new reports from the U.S. Department of Energy.
The state had 35 megawatts of wind-driven energy production capacity installed last year, roughly the equivalent of the power needed to serve 10,500 homes, DOE's "Wind Technologies Market Report" said. (Download here.) Click here to read the full article.