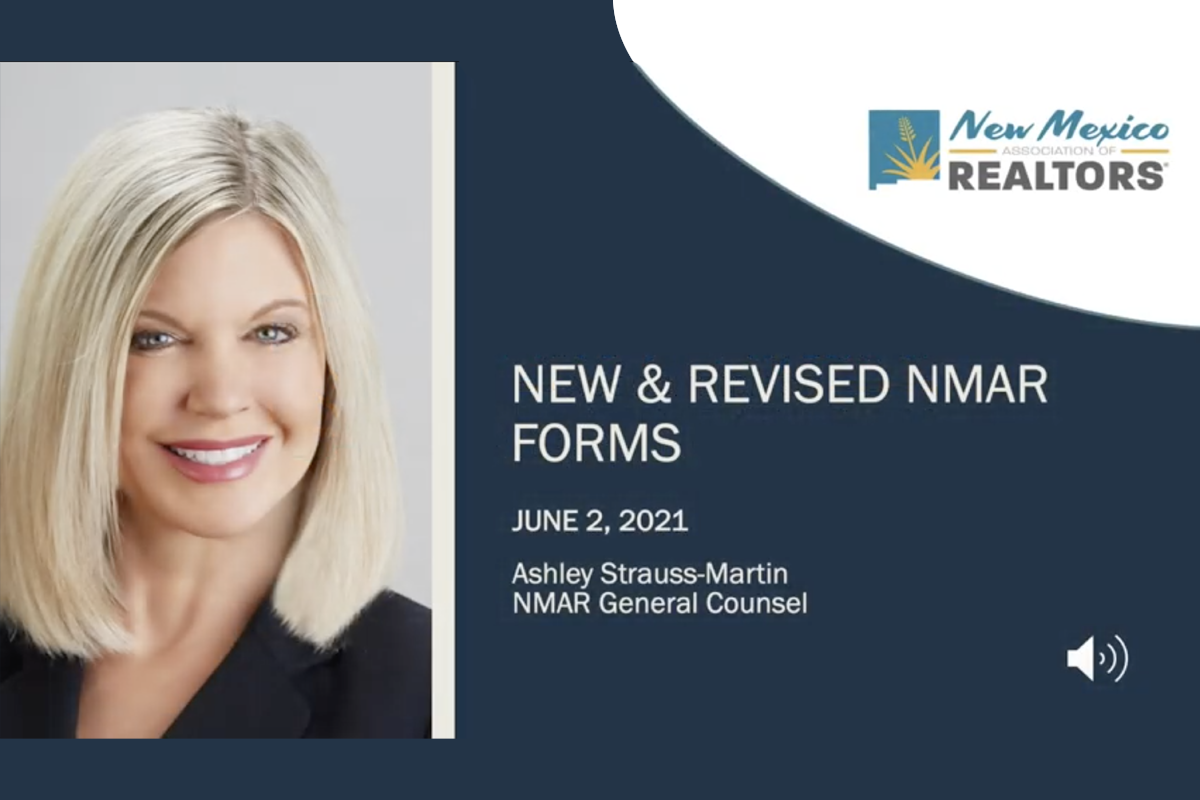 NMAR has released new and revised forms for June 2021.
These forms can be downloaded and used now. The forms will also be available in your Forms Library by June 11, 2021.
Form 1110 (Revised) - Property Disclosure Statement (Adverse Materials Facts) the only change is the name of the Form
To access all updated forms go to: NMREALTOR.COM under Members/Membership/NMAR Forms Library Update. Login credentials are required.
If you have any questions about the forms or their use, you may contact Ashley Strauss-Martin, NMAR General Counsel, at 505-821-1583 / 877-699-7266 or e-mail legalhotline@nmrealtor.com. For any additional questions, contact NMAR at info@nmrealtor.com.