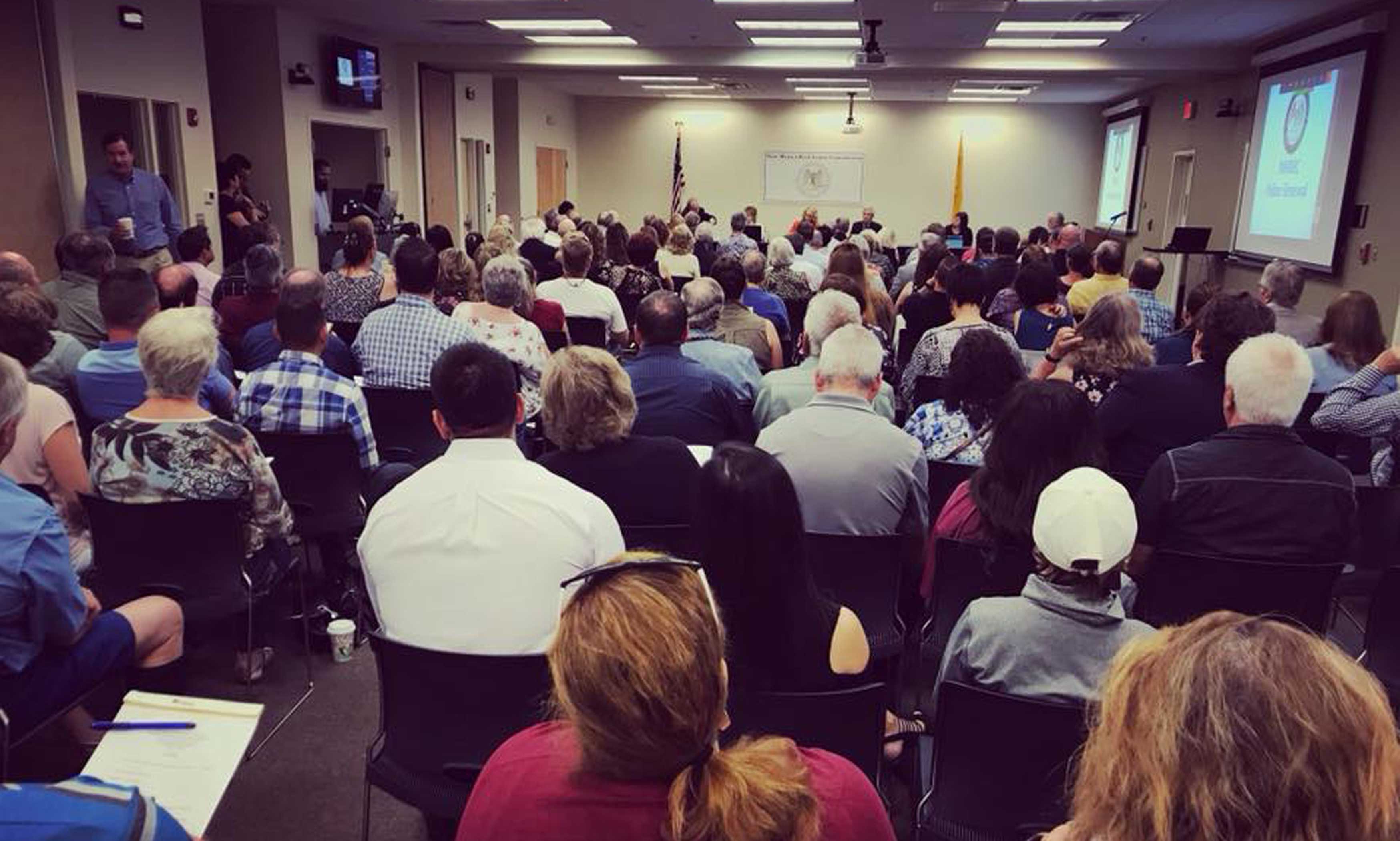 New Mexico Real Estate Commission will convene a regular meeting on Monday, July 20, 2020. The meeting will begin at 9:00 a.m. and will be held via Zoom.
Register in advance for this meeting:
https://us02web.zoom.us/meeting/register/tZcrduiuqjsrGtwI1ASV_q2pLHSe3-I5rKYf
After registering, you will receive a confirmation email containing information about joining the meeting.
The agenda will be posted and available at least 72 hours before the meeting on the Board's website at: http://www.rld.state.nm.us/boards/Real_Estate_Commission_Members_and_Meetings.aspx. Copies may also be obtained by contacting Laura Romero Halama at: RLDRealEstate.Comsn@state.nm.us.
An individual with a disability who needs a reader, amplifier, qualified signed language interpreter, or other form of auxiliary aid or service to attend or participate in the meeting should contact contacting Laura Romero Halama, Administrator at (505) 222-9820 or RLDRealEstate.Comsn@state.nm.us.
Real estate brokers may earn up to four (4) hours of continuing education credit in each three-year licensing cycle by attending a Commission meeting, rule hearing, disciplinary hearing, or a meeting of the Education Advisory Committee.