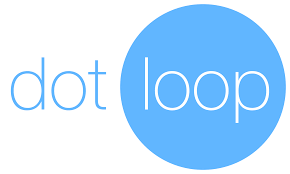 Changes to the way non-franchise SWMLS members access DotLoop went into effect August 15, 2017. On August 15th, the DotLoop 'Free' product offering was discontinued for GAAR members. There will be no pricing changes for offices/franchises who subscribe to DotLoop's 'Premium' product. Agents in those offices will continue to have unlimited loop transactions at no extra cost.
If you are DotLoop user that does not have DotLoop Premium access through your office: Beginning on August 15, the 'Free' dotloop product will be limited to 10 loops at no cost per agent user, and non-franchise broker accounts will be reset to 10 available free loops (your first loop created after August 15 will count as the first of your available 10). During and after use of the initial 10 free loops, agents will retain access to all of their loops regardless of whether they continue as a paying dotloop subscriber.
Should you have questions about the changes being made to DotLoop please contact membership@gaar.com.
Please note, GAAR members may still access RANM state forms using Instanet/Transaction desk at no cost. Access to Instanet is included in your state dues.
Frequently Asked Questions
How do I know if I have the 'premium' version? If you access the Dotloop system and it does not say 'Premium' at the top-left corner of the dashboard it means you are using the 'Free version' and are limited to 10 new loops for 'free'.
I am an Associate Broker at an office that does not subscribe to 'DotLoop 'Premium'. Do I have to pay for DotLoop now? After August 15, you will be limited to 10 new loops before you are prompted to switch to the Premium service. All your previous DotLoop Transactions will remain.
I am the Designated Broker at my office and want to learn more about getting the Dotloop 'Premium'. More information about pricing plans for your office can be found here.
I am an Associate Broker at an office that uses the DotLoop 'Premium' , agents at our office are required to use DotLoop for our transactions. How will the August 15 changes affect me? After August 15, you should see no changes in how your DotLoop functions and can continue to have unlimited access to loops. Check with your office/brokerage administrator with any questions.