On Tuesday, May 17th, close to 150 members and guests attended the festivities at the 1645 University building.
The morning was spent feasting on breakfast burritos, donuts, smoothies, and coffee drinks while celebrating the completion of Phase 1. Following a short ceremony and ribbon cutting by Building PAG Chair Don Martindale, the building opened for tours.
PAG Members who made this project a reality:
Ian Caird
Sherry Fowler
Belinda Franco
John Lopez
Sarah Lopez
Don Martindale
Paul Wilson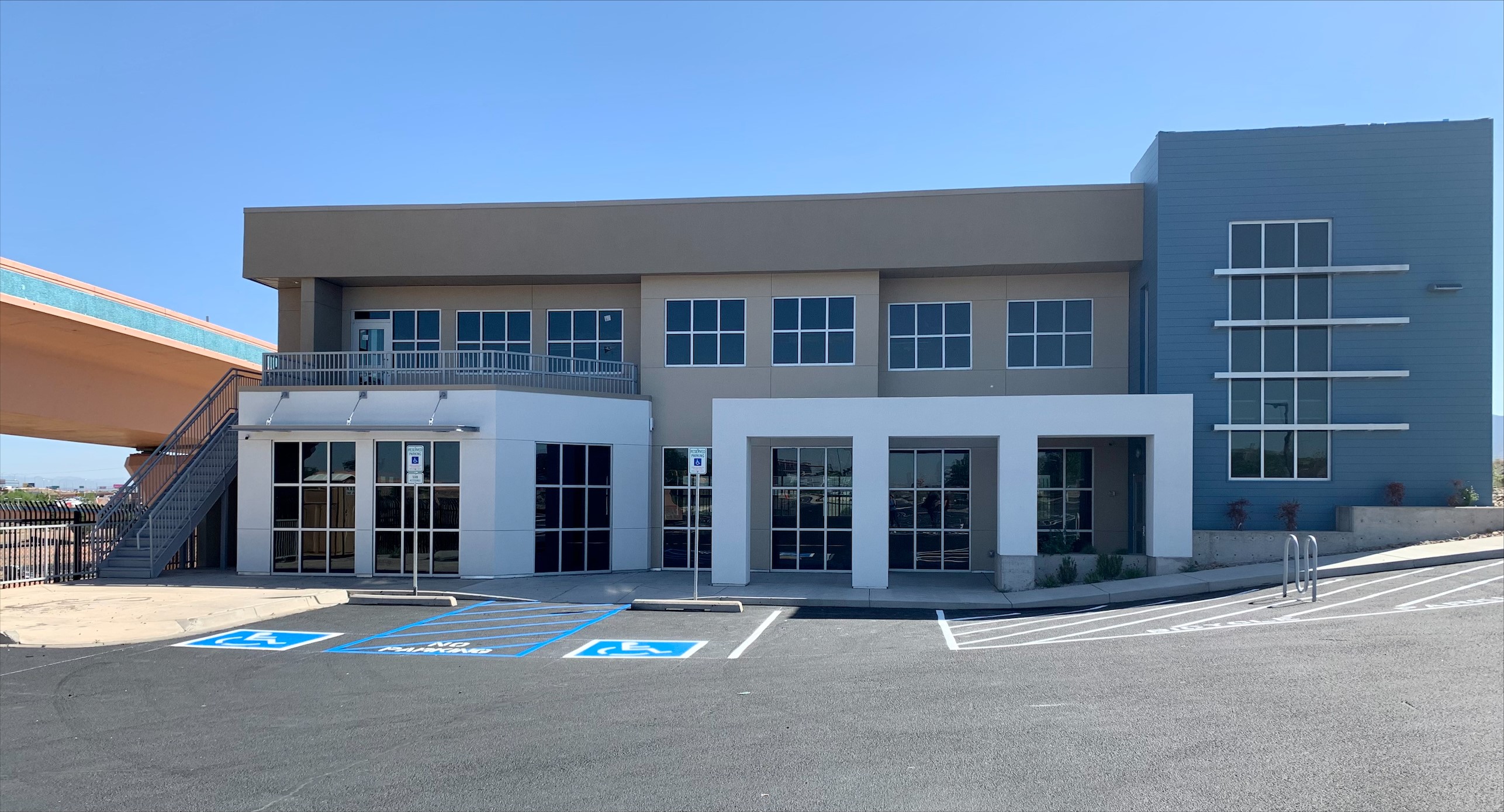 About 1645 University
In 2018, the GAAR Board of Directors formed a Building PAG to determine the feasibility of purchasing the vacant building adjacent to the REALTOR® Office property. The building at 1645 University Blvd had been vacant for a decade and was an eyesore to the surrounding neighborhood.
In 2019, the GAAR Board approved the purchase of the property at a price below the previous market price. Since then, the exterior and interior of the 1645 University building have been renovated, the parking lot paved, and fencing installed to link the two properties and parking lots together. It was ultimately determined that the best use of the property would be for leasable office space.
Long-term this investment and revitalization of University Blvd will increase parking capacity, property value and add financial stability by generating non-dues revenue for the Association.
FBT Architects and AIC Construction completed Phase 1 of the project. Currently, there are several prospective tenants and as soon as a contract is finalized, an update will be provided.