Join your fellow REALTORS® on a journey like no other! REALTOR® PRIDE will sweep across the nation with Riding with the Brand! United by our pride in the profession, together we'll celebrate what it means to be REALTOR® STRONG:
Deep community connections!
Volunteer spirit!
Relentless defense of property rights!
A fierce commitment to excellence and the Code of Ethics!
NAR is partnering with state REALTOR® associations on Riding with the Brand events across the country to showcase the value of REALTORS®, our association, and the importance of real estate and REALTORS® to local communities. We'll engage local elected officials, community leaders, and the media to highlight everything from market condition trends to REALTOR® supported programs and policy initiatives.
---
Stay tuned for details for Riding with the Brand event in New Mexico during the NMAR Fall Conference in Ruidoso from August 23rd-25th!
---
Win Big
Donate today to the REALTORS® Relief Foundation for your chance to win a Riding with the Brand motorcycle and help drive home the REALTOR® DIFFERENCE!
To enter, donate a minimum of $50 to the REALTORS® Relief Foundation. Limit of three (3) separate Donation Entries per person.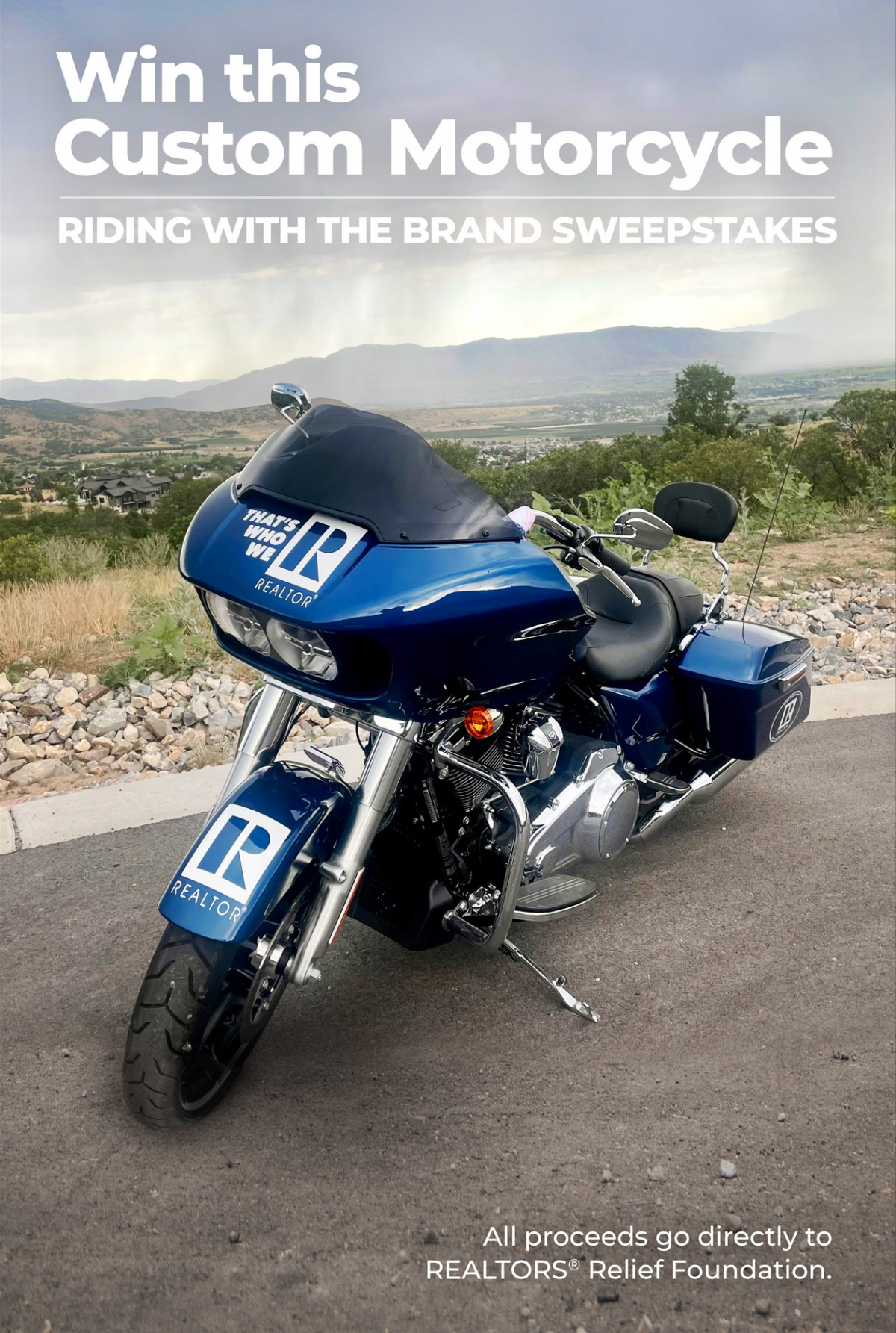 Source: "Riding with the Brand"