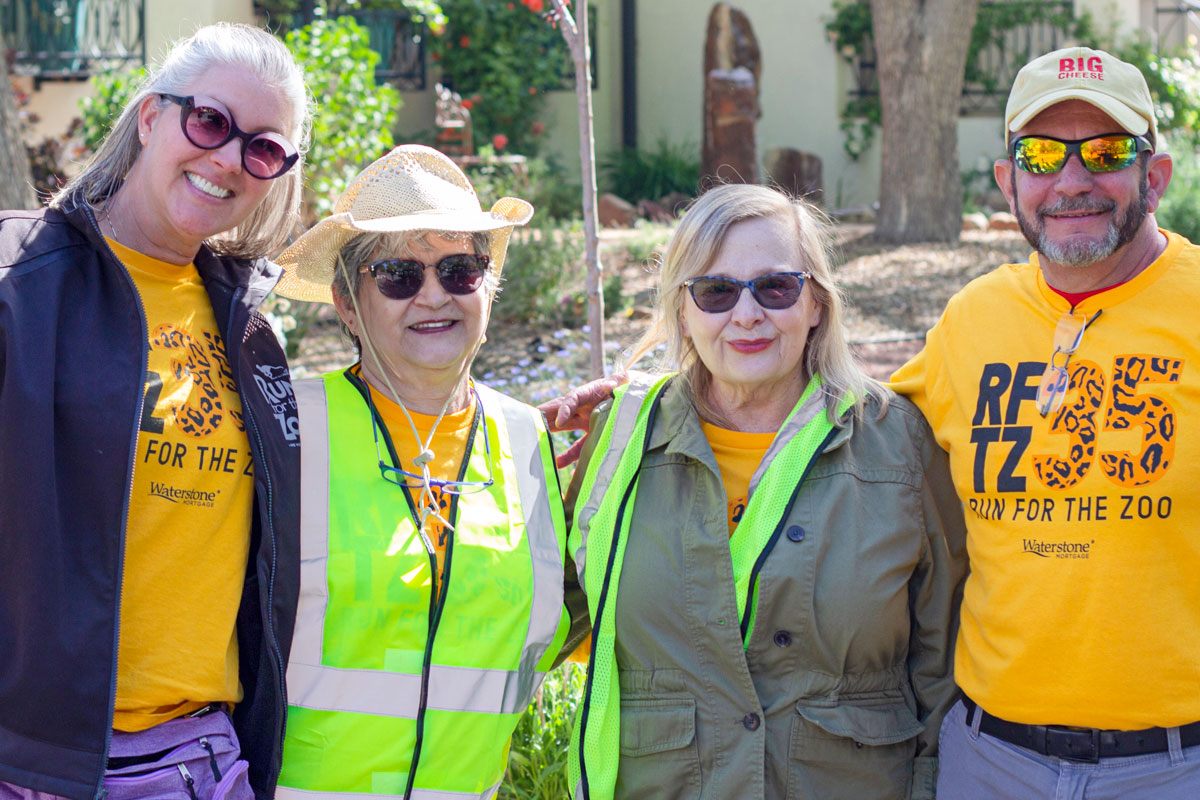 For more than 32 years, GAAR Members have been a proud coordinator of volunteers for the Albuquerque BioPark's annual fundraiser, Run for the Zoo... and walk with us too!
On Sunday, May 1st, GAAR continued the tradition with 264 REALTORS®, Affiliates, and Family Members who spent the morning volunteering for the Zoo's largest fundraiser of the year. Members helped in a variety of ways; flagging to keep 5,000 runners and walkers safe, cheering on the race participants, handing out flyers, and providing directions at intersections!
View the photo slide show to see GAAR Volunteers in action:
View REALTOR® & ABQ BioPark Race Chair Hubert Hill II interview with KRQE News:
Thanks to our Sponsors for providing snacks & goody bags for our Volunteers
Bank of Albuquerque Mortgage
Cutbow Coffee
ERA Sellers & Buyers (Wilma Savage)
Hakes Brothers
Maddox Management
Nusenda Credit Union
Quality Home Inspections of NM
RE/MAX Select
RE/MAX Exclusive
---
#ThatsWhoWeR #REALTORSareGoodNeighbors #GAAR
---
Miss the Race?
If you were unable to volunteer and still want to help, make a donation directly to the ABQ BioPark.


---
Questions? Please contact a Committee Chair:
Sherilyn Lucas, 505-710-0201 / sherilynlucas@gmail.com
Steve Cecco, 505-453-6543 / scecco@amerifirst.us