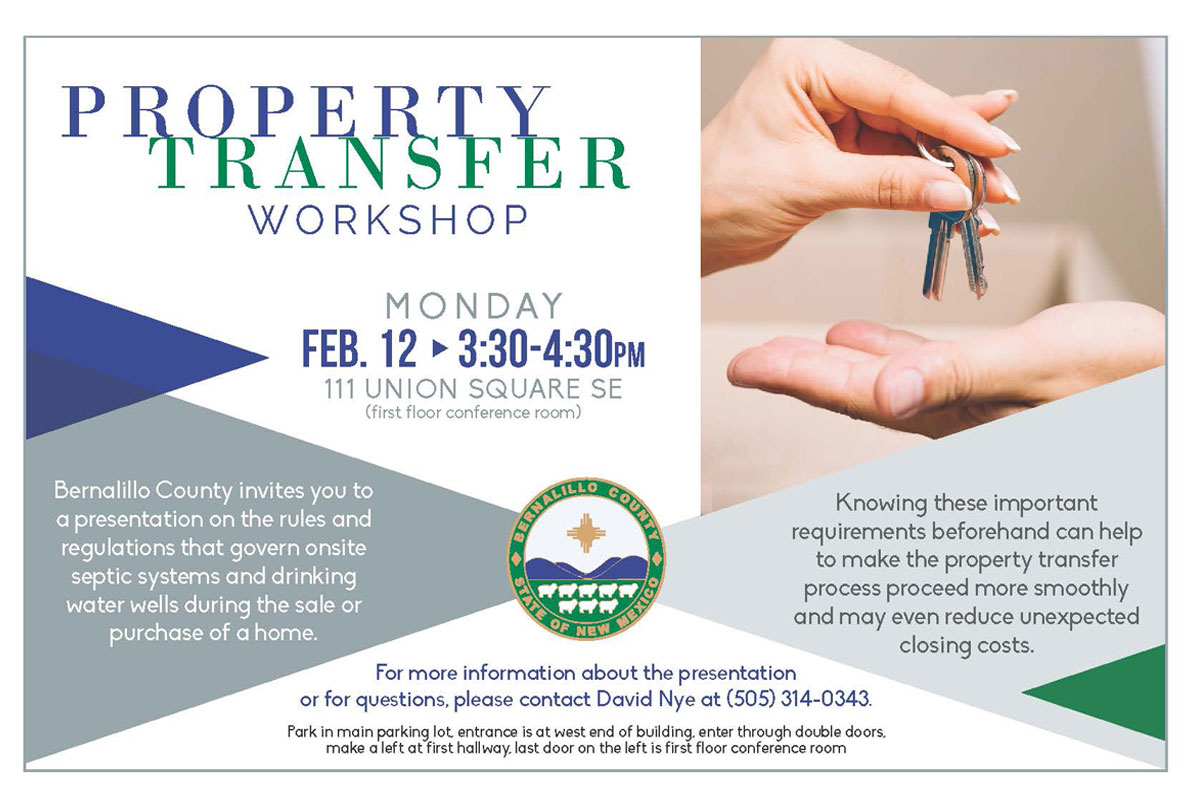 Realtors and Residents are Invited to a Presentation on
Septic System and Drinking Water Well Requirements at Property Transfer
Do you often have questions about your buyers' and sellers' requirements for septic systems or onsite drinking water wells at the time of property transfer?
The New Mexico Natural Resource Services of Bernalillo County invites realtors and residents to attend a presentation with those answers! They will address what the Bernalillo County Ordinances require and the most common "hiccups" they see during a property sale. (Note: These requirements affect homeowners within unincorporated Bernalillo County only (rather than Albuquerque City limits).

Event Details:
Monday, February 12, 2018, at 3:30 - 4:30 pm
111 Union Square SE, Albuquerque NM 87102 (1st Floor Conference Room)
No pre-registration required.
Park in the main parking lot. The entrance is at the west end of the building. Enter through double doors, make a left at 1st hallway. The last door on the left is 1st-floor conference room.