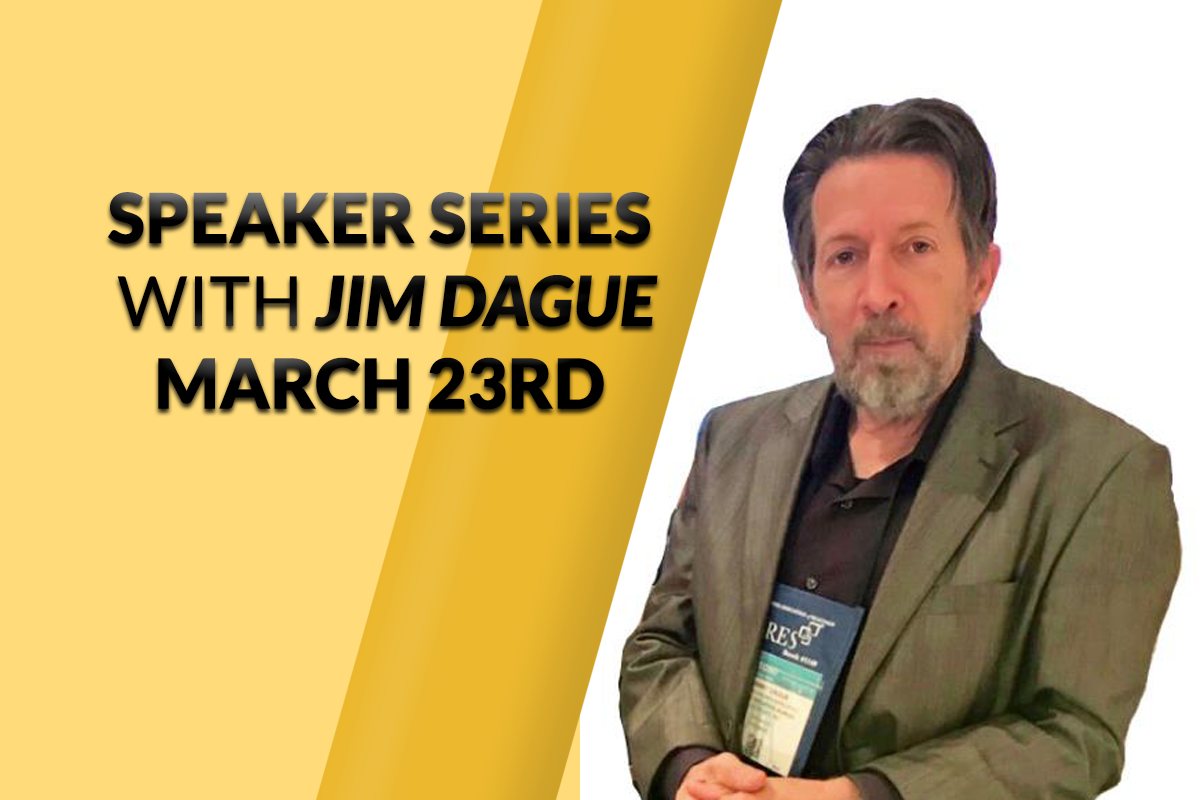 Classes at full capacity but available to view LIVE STREAM.
No CE for viewing the LIVE STREAM.
Guest instructor Jimmy Dague will lead our Speaker Series on Tuesday, March 23rd. The morning class will discuss how to exceed client expectations, while the afternoon class will cover negotiating tactics. Register now so you'll have a seat for this free education. Please register separately for each class.
Virtual Speaker Series on Tuesday, March 23rd
Morning Session: 9:00 am - 12:00 pm
via ZOOM
Raising the Bar-Exceeding Client Expectations: 3CE (Elective)
Free GAAR REALTOR® / $40 Non-GAAR REALTOR®
You've learned the basics in order to obtain your real estate license. But, what can you do to exceed your client's expectations? This course specifically addresses the challenge of 'Rising Expectations' - what got us here - won't get us there! How do we deliver a memorable experience for Buyers and Sellers?
---
Afternoon Session: 1:00 pm - 4:00 pm
via ZOOM
Negotiating: Techniques, Tactics, Gambits and Counter Gambits: 3CE (Elective)
Free GAAR REALTOR® / $40 Non-GAAR REALTOR®
As a result of this session, students will be able to explain to potential clients – the true goal of a negotiation and the objectives of a negotiator.
About Jim Dague
Jim Dague ABR®, C.R.S., e-PRO, RSPS, S.R.E.S. is the Broker and a partner in HomeSmart Encore in Las Vegas. He's a "Realtor Emeritus" for NAR – 40+ years in the profession. He's also in the LVR Hall of Fame and has been Realtor® of the month 3 times. He has served on Professional Standards for many years and has taught Pro Standards update courses multiple times.
As a Trainer and Presenter, Jim has taught in 14 states. He recently was selected to teach at the 2019 Triple Play conference and was chosen to present the ABR® course at the Centennial NAR Conference in Las Vegas. He has presented "Train the Trainer" sessions multiple times at events including the RAPDD Conference.
Formerly, Jimmy Dague was the Broker-Owner of Century 21 Aadvantage Gold in Las Vegas, Nevada. The company had 9 offices and 750+ agents. For four consecutive years, his office held the title of, "#1 Office in the World" for the Century 21 system.
Jimmy has a passion for making sure those around him are doing all they can to reach their full potential. He is a teacher and motivational speaker who has trained literally thousands of licensees on everything from Business Planning to Basic Selling Skills. He not only teaches and coaches for his own company – but he also teaches at the Greater Las Vegas Association of REALTORS® (GLVAR). As a faculty member of the GLVAR for more than 25 years he has taught almost every class offered by that body including ABR electives. He is a past Dean of Faculty and has been voted by the students as GLVAR's Instructor of the Year three times.