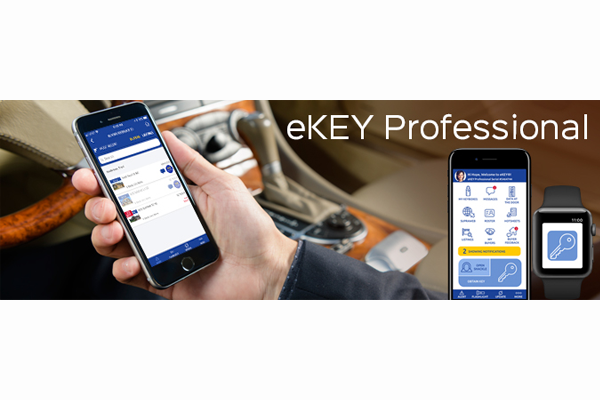 Supra has added new features to eKEY Professional to help streamline your business and provide more value for your clients. In addition, eKEY Basic subscribers can upgrade and use eKEY Professional for no additional cost until October 1st.
How to take advantage of this special offer:
Open your Supra eKEY app
Select the eKEY Pro Promotion icon
Follow the instructions
Attend a Training Session with Jim Sowers on June 27th or 28th
eKEY Professional includes the Home Tour App which:
Give buyers a new app to rate homes during showings
Allows a broker to recommend homes within eKEY Pro
Help home buyers keep track of homes
Provides home buyer preferences
Provides client feedback during home tours
Attend Supra eKEY Professional Training on the new features:
Dates: Thursday, June 27th - Friday, June 28th
One Hour Sessions Each Day: 8:30 am / 10:30 am / 1:00 pm / 3:00 pm

---
New Pricing Effective July 5, 2019*
For all current eKEY Professional subscribers:
Price will decrease to $23.62 (+ tax per month) ---> savings of $3.11 (+ tax per month)

For eKEY Basic subscribers who upgrade to eKEY Professional:
Price will continue at eKEY Basic price of $15.62 (+ tax per month) until September 30th. On October 1st, the price will increase to the eKEY Professional price of $23.62 (+ tax per month).
For eKEY Basic subscribers who chose not to upgrade or opt back to eKEY Basic:
Price will remain at the current eKEY Basic price of $15.62 (+ tax per month)

Members who upgrade but choose to opt back to eKEY Basic - call GAAR Supra Support at 842-1433 option 2.

Download a flyer