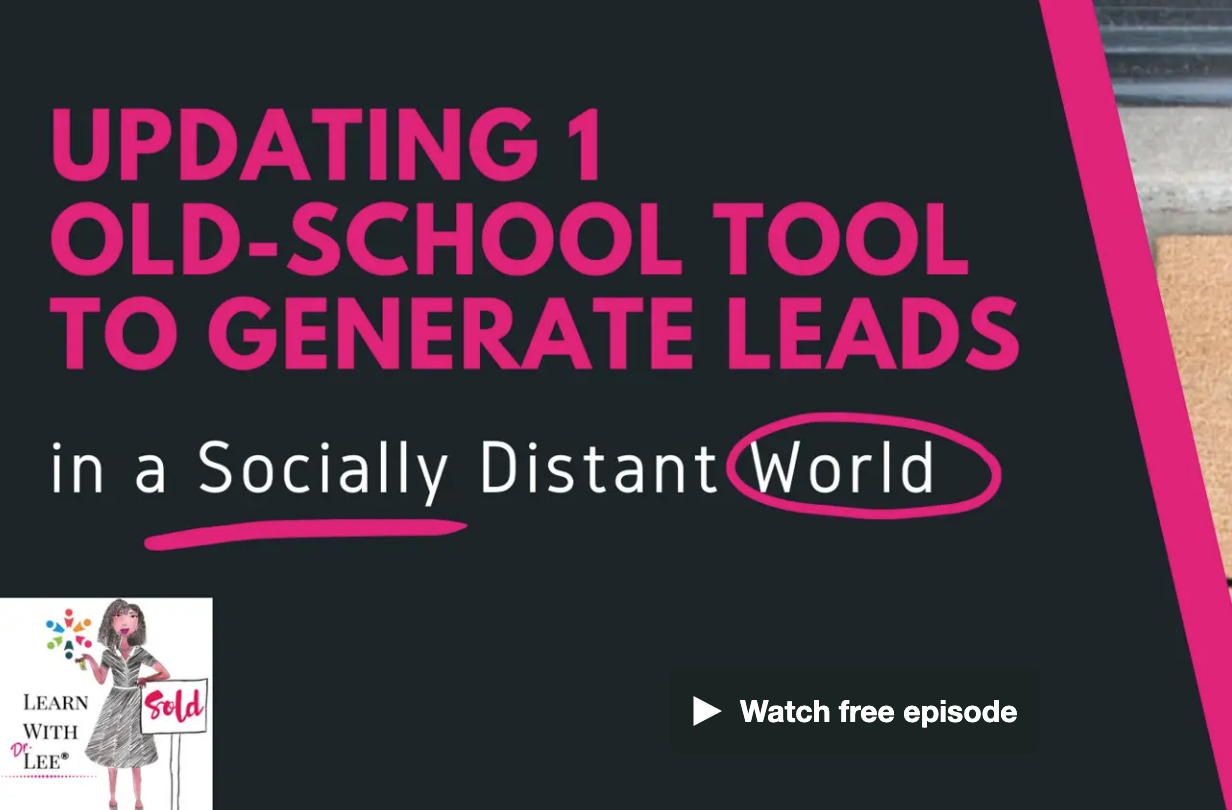 The year 2020 has been a lot of things to a lot of people. But for real estate pros, this can and should be the year that your business explodes with the help of social media.
Don't sleep on fact that social media has the power to connect you to people during this moment in time when we're not able to safely connect in person (ICYMI, we are still in a pandemic). Real talk: The decree, "I prefer an actual handshake to a virtual thumbs-up," can be an impediment to your success in 2020—and for as long as social distancing is needed.
To go easy on you (this is a safe space!) and not overwhelm those who are just starting to dip their marketing toe into social media, let's take one simple, traditional real estate marketing tool and look at how you can update it in a way that builds your social media currency and lead generation.
Watch this month's 10-Minute(ish) MBA video if you really want to take the social media bull by its horns and make it a lead-generator for you. How Updating 1 of the Oldest Marketing Tools Can Grow Your Business in a Socially Distant 2020:
Updating 1 Old-School Tool to Generate Leads in a Socially Distant World from Dr. Lee Davenport on Vimeo.
I would love to hear from you. Give me a shout on Facebook, Instagram, and YouTube, or by visiting LearnWithDrLee.com. And, be sure to tell the real estate agents you know to get a copy of the five-star rated workbook, Plan to Win!, to transform their real estate sales game plan. Here's to your success.
Source: "Use Social Media to Update an Old School Marketing Tool"