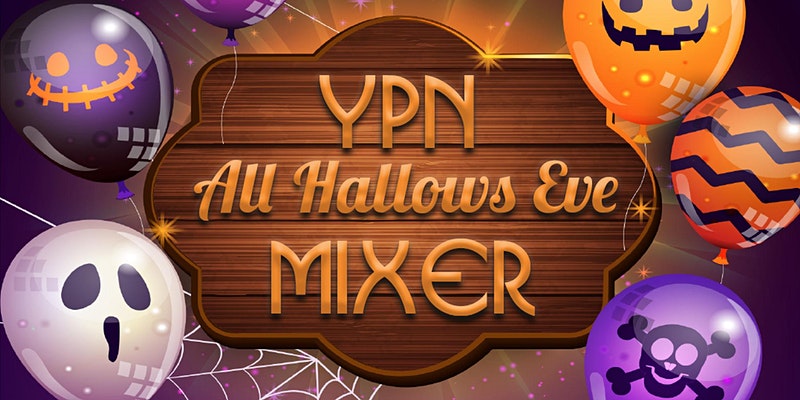 Eat, drink and be scary at GAAR's YPN Mixer Event. YPN hosts this annual networking event for all members. The event is free to attend with food hosted by our Affiliate Sponsors. A cash bar will be available. Wear a costume for a chance to win spooktacular prizes!
All Hallow's Eve Mixer 21+
Wednesday, October 27th
6:00 pm - 9:00 pm
Salt Yard East, 6001 Osuna Rd NE, 87109|
Free to attend

SPECIAL THANKS TO OUR SPONSORS
Food & Beverage
Fidelity National Title
Realty One of NM
VanDyk Mortgage
Weichert, Realtors - Image
Karaoke
Adam Trujillo, Realty One of NM
Photography
Pete Stagl, Servant 360°
Gift Baskets
Justin Thompson, Thompson Satellite & Security
Kylie Coffman-Ohrt, First American Home Warranty
---
YPN gives REALTORS® and Affiliates the opportunity to get involved in their profession, association, and build their leadership skills. You may be well established in your local market or a rookie with big dreams.
If you are a REALTOR® and care about professionalism; want to develop and use your leadership skills; and want to meet others who share your mindset and passions, join YPN today. Youth is a state of mind and there is no age limit!
The Young Professionals Network is a dynamic entry point for real estate professionals striving to become more successful in their careers and gain leadership experience. By providing this entry point, NAR is building a new, diverse generation of leaders, strengthening members' affinity for the REALTOR® brand early in their career, and gaining a valuable perspective on generational shifts. YPN's growth has been driven by REALTORS®. YPN has evolved from a REALTORS® Magazine offshoot to a determined, passionate, savvy group of members who use social media effectively and transparently and who are committed to strengthening the REALTOR® brand.
For more information or to join GAAR's YPN Chapter, contact Eanika Nunez at eanikaserves@gmail.com.