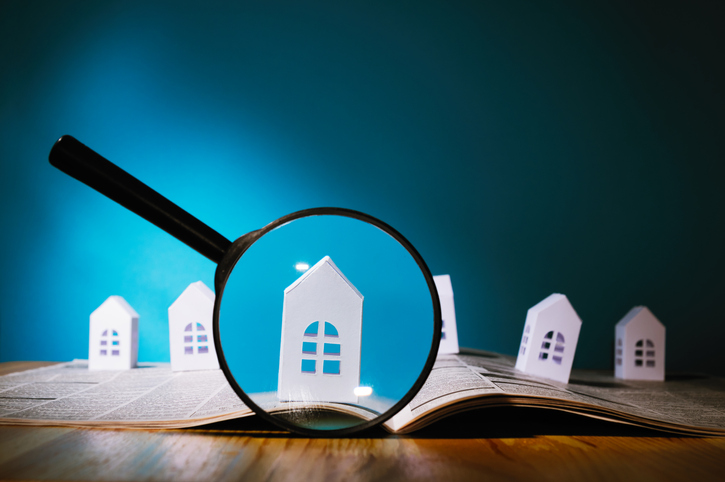 It should be no surprise to anyone that when you enter a listing in the MLS that it appears on a home or land search website the next day. The listing price, the address, the property details, the photos; all of the publically viewable information on the listing gets sent to thousands of websites and mobile applications within 12 hours. The decision to send listings online is made by the sellers or noted on the listing agreement, but the listing agent and their office also have some degree of control on how the listings are sent online.
This article focuses on the controls that a Brokerage and Listing Agent has on sending their listings to some of the top property search website portals, which is commonly referred to as Listing Syndication or Broker Syndication.
This article will not discuss IDX websites that are owned and operated by SWMLS REALTORS®. There are around 700-1000 websites that get the SWMLS IDX data and follow strict guidelines on how they can display listings belonging to other SWMLS brokers. To learn more about IDX websites and for a general overview of where your listings go online, we recommend reading this article first.
What is Listing Syndication?
"Listing syndication" is simply defined as the process of getting a listing's information displayed on other [web] sites around the Internet (source: about.com). Listing syndication takes your offices listings and publishes them to various listing websites. Listing syndication has become one of the most sought-after marketing methods for listing data by real estate professionals in recent years. SWMLS has offered software solutions for brokers and listing syndication for more than 10 years.
Here are examples of Listing syndication "channels" that your office has the option of sending listings to.
Part Of Zillow Group
Zillow.com
Trulia.com
StreetEasy.com
HotPads.com
RealEstate.com
Part of Move Inc.
Part of List Hub
Homes.com
Homepath.com
LandWatch.com
HomeSpotter.com
RealtyTrac.com
And more…
4 steps to ensure your listings are going to the right "channels"
Listing Distribution options – Ensure your listings have selected Realtor.com and Zillow on the Distribution Tab on the listing input form.

Office Distribution Settings – The Qualifying Broker of your office also has an officewide setting to enable or disable Zillow/Trulia and Realtor.com to get the listings. If you are entering a new listing and you don't see the option for Zillow/Trulia or Realtor.com then it could mean your QB has disabled it in the office menu.

Office ListHub Account – ListHub is a publishing channel that does require that your Qualifying Broker have a ListHub account. Once this is created your office listings can appear on 35+ channels that include Homes.com and HomeSpotter.com. At the time of this article, your office must have a ListHub account in order to get your listings to appear on Homes.com, a leading consumer search website.

Are you part of a "Franchise" brokerage? Some franchise brokerages (Realogy, Keller Williams, Coldwell Banker, etc) at SWMLS have national partner agreements with Zillow Group or Realtor.com. This means that listings entered in SWMLS for a franchise company will become part of a national franchise feed before they appear on Zillow Group website or Realtor.com. One way to tell if your listing is part of a franchise is to look at the Source of the listing at bottom of the Detail page. If it shows Southwest MLS as the source it means that the listing came directly from FlexMLS. If the source shows your company name instead, it most likely means the listing is from a franchise data source.
---
Frequently Asked Questions
Why would I want to opt out of displaying my listings on Zillow or Realtor.com?
The decision to publish your listings online should be made by the seller and may actually be stated in the Listing Agreement that the client does not want to market the property online. Privacy is one common reason that a seller may not wish to publish their listing on the internet. Your office may also have made the decision not to publish listings on certain channels like Realtor.com or Zillow.com.
Why are you sending my listings to Zillow without my permission?
SWMLS will never send your listings to Zillow.com, Homes.com, Realtor.com, or Trulia.com unless you or your office have chosen to "opt-in". The decision to send your listings to any of the Listing Syndication "channels" referenced in this article is entirely up to you and your Qualifying Broker.
For additional information or if you would like to request a training at your office about Listing Syndication please contact SWMLS Help Desk at 505-843-8833 or email us at mls@gaar.com.
Test your knowledge on this article by taking this short quiz.
Jeffrey Bratton is the MLS Manager at Southwest Multiple Listing Service, Inc. This New Mexico native and UNM graduate (Go Lobos) began his real estate career at the Albuquerque Metropolitan Board of Realtors in 2006 and provides technical training and real estate support for the 3,500 REALTORS® and Appraisers in the Greater Albuquerque Area. In addition to managing the MLS system, he currently serves as a liaison for the MLS committees: SWMLS Policy Committee, SWMLS Compliance Committee, SWMLS Technology Task Force, and is also a member of the Real Estate Standards Organization (RESO) and Council of Multiple Listing Services (CMLS).