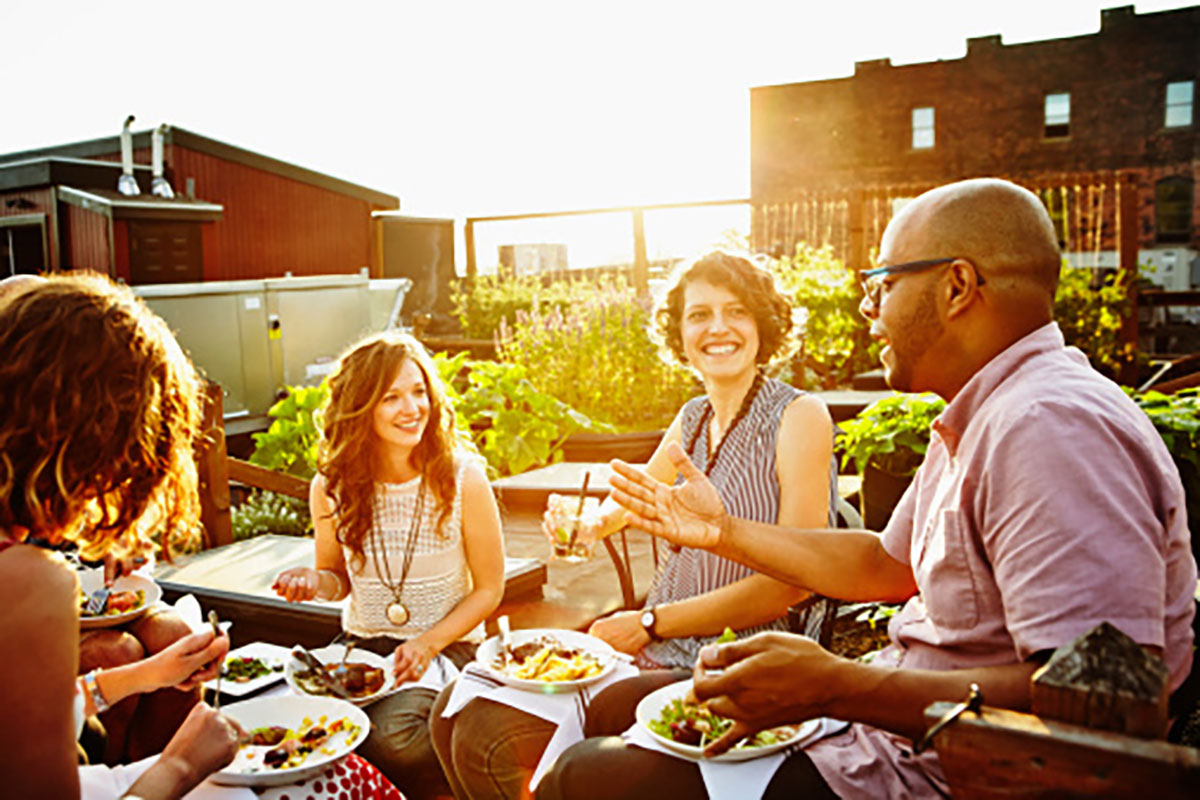 Word of mouth referrals are golden. Building your client base from these referrals equates to success. How do you get people talking? By being proactive, purposeful and forward-thinking. Focus on a large quantity of quality!
Did you know that, on average, 40% of buyers are referred by word of mouth? Getting a recommendation about your business from previous clients, friends and acquaintances can the confidence boost potential clients need. Word of mouth marketing has always been an important tool for business. It drives sales because buyers and sellers want to be sure they are making the right choice. Hearing other people say good things about your professionalism and service helps build assurance in the client's decision making.
Word of mouth marketing is often considered 'free' advertising, but word of mouth is so powerful that large corporations spend millions of dollars on advertising campaigns to make consumers think everyone has a great experience when they purchase their products or use their services.
As a small business, there is not an abundance of money to spend on this kind of advertising. So, how do you get people talking? Savvy small business owners have learned to generate great word of mouth reputations on tiny budgets. How do they do this? In this techy environment we live in, we have lost the art of personal contact. What does this translate to?
Here are a few things you can do:
Send a handwritten thank you card with a gift card inside for every referral. A simple "Thank you for believing in me and my business" can go a long way.
Invite your clients to provide a testimonial to be used in your marketing material. People love to see their name in print or on the internet.
Simply ask your clients for referrals and gift them when they do.
It is amazing what personal contact will do. A simple phone call after the transaction with no "business" talk will go far. Inquire about the family dog or how junior did on that test he had to take in school.
Send birthday cards.
Send a monthly newsletter.
Here is a simple strategy for the first 45 days after the purchase is complete:

Day 1 Drop by with a house warming gift
Day 5 Send a thank you letter
Day 10 Call to arrange a stop-by
Day 14 Stop-by
Day 15 Mail a personal follow up note
Day 25 Call to offer the House Warming Party
Day 45 House Warming Party – A great way to get additional referrals!
To retain a strong client base, great follow through is vital. Invest in a good CRM (Customer Relationship Management software) and it will do much of the work for you. In March of 2014, The REALTOR® Magazine printed an article on Product Lineup: Relationship Management and listed several CRMs from free to $200 and up as a monthly price then. Within Flexmls, hover over Products and head over to RE Technology, which provides information on many great products (including CRM's), along with ratings from other agents.
A recent study in 2014 found that 91% of buyers say that an in-depth knowledge of the local real estate market is the most important attribute they look for in a broker. Clients want brokers that have market dynamics and available inventory at their fingertips. Here at the Greater Albuquerque Association of REALTORS® we have launched a new consumer facing website and have products to assist you in your profession. First off, NewMexicoHomeSearch.com, launched in 2016, is the new "go to" website for consumers who currently live in New Mexico and for those looking at moving to New Mexico. The beauty of this site is that consumers not only can search for homes, but because it is partnered with the New Mexico True tourism campaign, it is quickly becoming an essential website to learn about how unique and how truly stunning the Land of Enchantment is.
Some of the products and services GAAR offers you as a member to enhance your knowledge and professionalism are:
Flexmls – is the most trusted source for local real estate data. Easily search, add and manage listings.
Supra – a lockbox system that offers hassle-free access to MLS listed homes.
ShowingTime – Schedule your showings 24/7.
10k Marketing Statistics – The Association's brand new statistics reporting tool, including Infosparks and Faststats. This service couples live MLS data with intuitive charts and graphs that are great for REALTOR® to use in marketing and client presentations. What's more, statistics are now in the palm of your hand on your smart phone.
RPR (Realtors Property Resource) – Provides you with data on over 147 million parcels of property in the United States. The valuation models and comp analysis within RPR provides a great starting point in your presentations with clients.
Find – Allows members to access a vast quantity of real estate information and data sets using a powerful search engine. This also serves as a powerful tool when researching neighborhoods, schools and other community information above-and-beyond what is available in an MLS listing report.
CRS Data (Courthouse Retrieval System) – provides tax and parcel information directly to the MLS.
Dotloop – is a paperless real estate transaction platform.
Realtor.com – allows REALTORS® to broadcast and promote their listings through an online website and mobile app.
Houselogic – Sharing articles with clients & customers on all aspects of homeownership.
ListHub – provides the platform to drive a successful strategy for advertising real estate listings.
Listtrac – allows REALTORS® to view reports on how their listings are performing across the web.
TechHelpline – offers free tech support for your computer, camera, printers and more.
Lastly, the best way to gain more referrals is by keeping in touch with your past clients. The more personal and memorable you become to your clients the more likely your name will be the first on their lips when asked for a reputable REALTOR®!