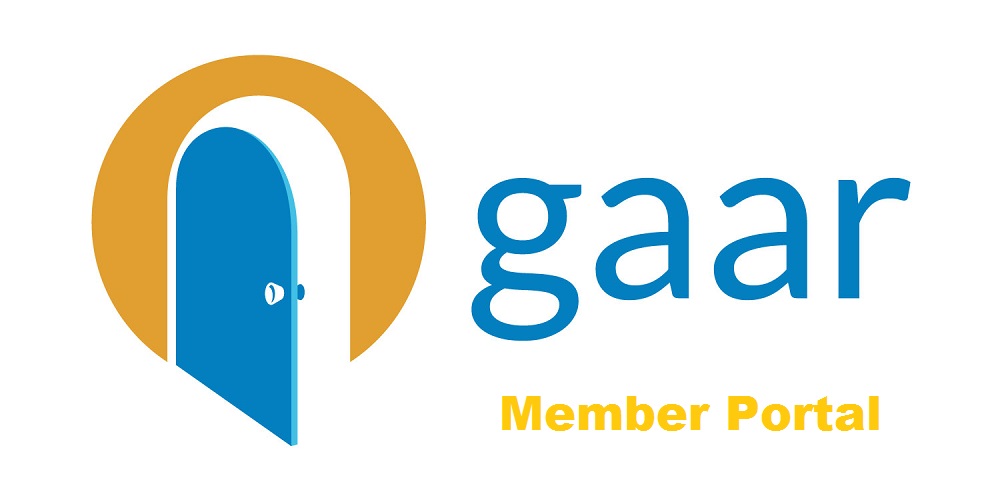 The new GAAR Member Portal is here and has been launched for all GAAR members on October 2. The new Portal has a modern menu and gives you quick access to change your profile, view upcoming classes, pay fees, and access your favorite links like FLEXMLS or ShowingTime.
Login to GAAR with your same credientials but at the new Portal you now will be able to:
Register for Classes: View upcoming Classes and Events held at GAAR. The new Portal will allow you to register and pay for classes in an easy to follow shopping cart.
Pay Dues and Fees: The Member Portal also affers a quick view of your outstanding balances with GAAR and SWMLS.
Edit Your Profile: It is now easier to update your email or phone number in your profile. This is where you will change your contact information that appears in MLS.
Access your Favorite Links: The familiar tools like FLEXMLS, RPR, ShowingTime that you used to access from GAAR are now identified with 9 icons. Clicking on any of our products should take you right into that account. Some icons may require that you create a separate account first before being able to Sign On Automatically.
Here is a quick video that demonstrates the new features of the GAAR Member Portal.