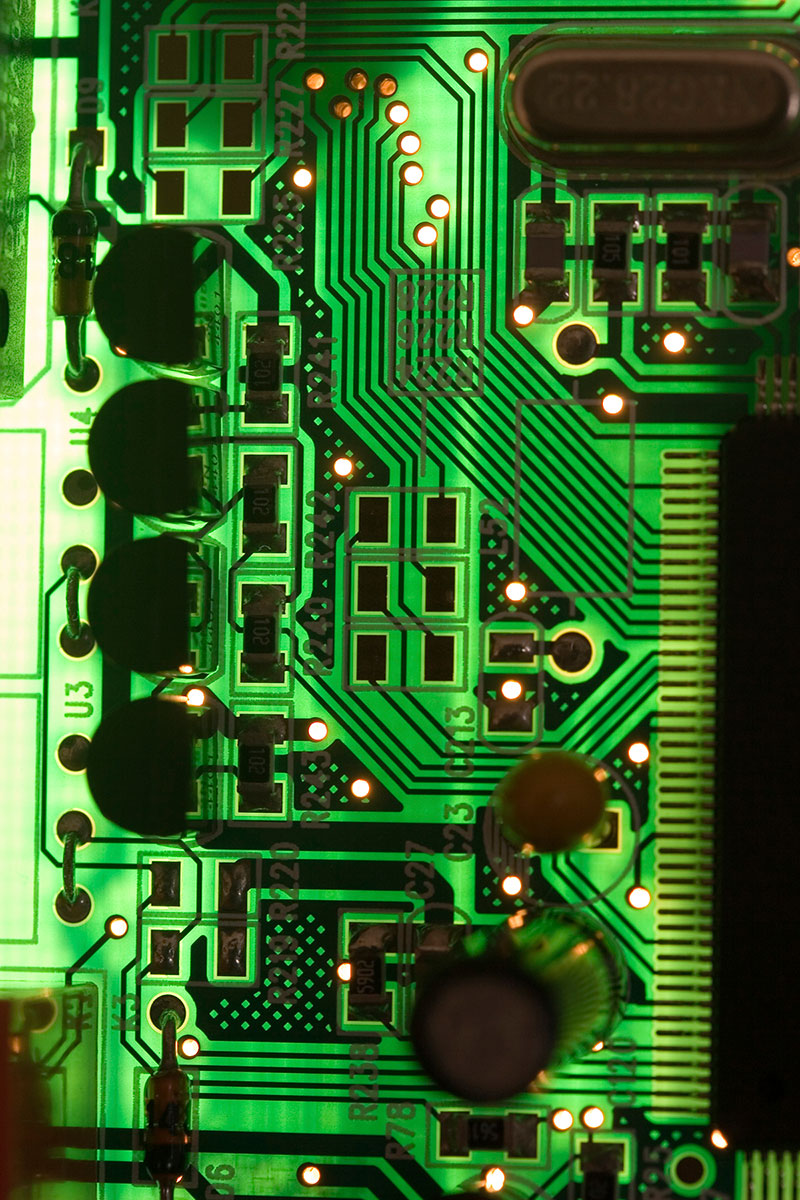 Glean insights on how to purposefully use tools that can improve your response time and help you craft more useful follow-ups.
To be high-touch with your clients, you sometimes also need to be high-tech. It's no secret that face-to-face interactions are most fruitful when building customer relationships, but it isn't always convenient or practical for many of your clients. As more aspects of communication and business transactions move online, a growing number of products is surfacing to help you foster stronger ties with clients on multiple platforms.
Technology can help you enhance your response time, better coordinate and target your customer follow-ups, and make thoughtful gestures to win more business. In fact, many of your clients demand that you be technologically savvy: 55 percent of consumers ages 37 to 51 say they want a real estate agent who uses technology, according to the National Association of REALTORS®' 2017 Home Buyer and Seller Generational Trends Report.
But you have to be purposeful in the way you use technology to improve client communication, says Helene Kelbaugh, director of technology at Keller Williams Legacy Metropolitan in Baltimore. "When a lot of people hear the word 'technology,' they think set it and forget it," she says. "But many people depend on it for communication matters. Some of my touches are face-to-face, but a lot more are occurring online or over text. It's harder to get people on the phone nowadays."
Some of the tools she uses are basic. For example, Kelbaugh uses a function on Facebook to segment friends into groups such as vendors, past clients, and future clients, relying on Facebook to build her relationships before and after a transaction. That way, she can tailor her communication to her friends based on their situation. But Kelbaugh turns to more sophisticated tech to improve her customer response time. She uses Market Leader, which enables her to set up instant responses via text or email when a prospect submits an inquiry on her website. Market Leader also logs the time of day prospects visit her website and what they've viewed or saved.
Kelbaugh also uses Referral Maker Pro, a customer relationship management system that suggests lead-generating activities to do with each contact based on their likelihood of referring you to their network. The CRM provides insights into when and how to get in touch with contacts. There are plenty of tech tools geared toward fostering better customer relationships. Here's a sampling.
Leverage Tech for Client Outreach

1. Become a content marketer. Establishing yourself as an expert requires delivering content to consumers related to your area of expertise. Pinpoint what's on the mind of your sphere; use Google Keyword Planner to discover keywords, terms, and phrases that are popular in your area. It can inspire ideas for blog content and enhance your SEO. You can then promote your content via Google AdWords.

Also, find trustworthy content to share. The REALTOR® Content Resource gives you access to hundreds of original articles on remodeling, home maintenance, financing, and buying and selling tips that you can share in e-newsletters, blogs, and social media.

2. Get face time when you're not in person. Video calling can be a powerful medium, especially when working with out-of-town clients. Offer to walk long-distance buyers through a property via FaceTime, making sure to zoom in on key home features. Video calling also is convenient for clients whose schedules prevent an in-person meeting. Skype, FaceTime, Facebook calling, and Google Hangouts are some of the free video-calling services.

Livestreaming is another visual medium that can help your expand your marketing and gain greater digital influence in your market. Try streaming your next community seminar or open house on Periscope or Facebook Live, or host a live Q&A session about buying or selling.

3. Join or start conversations online. Facebook users whose friends post about having a positive homebuying experience are more likely to purchase a property themselves, according to the National Bureau of Economic Research. Such social influence can also motivate people to buy a larger and more expensive home, researcher Johannes Stroebel said during the REALTOR® University Speaker Series earlier this year.

Promote those good vibes by sharing photos of your clients with a "sold" sign in front of their new home, for example. Jodi Avery, a sales associate with Keller Williams Realty in Palm Harbor, Fla., posts 10-second YouTube videos of her clients doing the "happy dance" after closing. If you're looking for a conversation to join online, try HootSuite. The tool searches for social conversations by keyword, hashtag, and location.

4. Make follow-ups more memorable. You may rely on a CRM to send targeted emails or newsletters to your contacts. That's a good way to keep in touch, but try something outside your comfort zone. Homekeepr offers an agent-branded app that allows you to send your past clients maintenance reminders for their home. You can also set up a directory of vendors for your clients to access whenever they need it. You might also try creating a fun online survey about home buying or selling for your social media pages. SurveyAnyPlace.com creates mobile and interactive quizzes or surveys you can use to engage with your audience or gather post-transaction feedback.

5. Respond rapidly. Prospects are most receptive to your message within the first few minutes after they reach out to you. Leads contacted within the first five minutes are 100 times more likely to convert to customers, according to InsideSales.com's Lead Response Study. A separate study by the California Association of REALTORS® found that home buyers view responsiveness as the most important quality in selecting an agent.

To improve response time, online real estate marketing service Homes.com offers a lead concierge service, which provides a personalized call center to answer consumer inquiries—and even qualify buyers based on a custom questionnaire. The call center will transfer the "hot" leads to your phone.
| | | |
| --- | --- | --- |
| Solution | Price | Description |
| Bananatag | Free to track up to five emails per day; paid plans also available | This email marketing tool will tell you when, where, and how your contacts are interacting with your messages. You can track emails directly from your provider (such as Outlook or Gmail). View real-time analytics on opens, clicks, contact behavior, and trends. Use it to pinpoint the most engaged customers and the topics they're most interested in. |
| REALTOR® Content Resource | Free to NAR members | HouseLogic, NAR's consumer-facing website, gives members access to articles covering various aspects of homeownership—from maintenance to remodeling—which you can use in your marketing and as handouts. You can also add your own branding. |
| SurveyAnyPlace.com | Free basic plan; $49 per month for professional plan | Build customer surveys, or create a quiz on buying and selling—complete with your logo—for your newsletter, website, social media, and blog. This survey platform is compatible with any device. The interface is simple, and building a survey or quiz takes just a few minutes. You can also add images, video, and animation. |
| Homekeepr | Starting at $19.99 per month | Send your clients home maintenance reminders via text or email, including tasks such as changing air filters and replacing the smoke alarm batteries. Invite clients to download the app and respond to 10 quick questions about their home to start receiving alerts. You can provide recommendations for local vendors and service providers. The app is available in the Apple Store and on Google Play. |
| Relola | Plans starting at $49 per month | This tool enables real estate pros to create content for their social media pages around local listings. Use this app to post insights about the homes for sale in your area to LinkedIn, Twitter, or Facebook. You can upload your own photos of listings, too. You can also use Relola to share information about demographics, sales, and communities. Relola is part of NAR's REach class of 2017. |
| VocalReferences | Plans starting at $24.99 per month | Record audio or video testimonials from past clients, and upload them to the app for indexing and to increase your search traffic. You can then embed the testimonials on your social pages via a customizable widget. Add "capture testimonial" buttons to your website so customers can submit their own testimonials about your real estate services at their convenience. The app is available on the App Store and Google Play. |
| HubSpot | Starting at $200 per month | This inbound marketing software syncs with your CRM so you can track your contacts' behavior online. The system will automatically upload leads who submitted online forms via your website and include a complete backlog of the person's browsing history, including page views, submissions, emails, and more. It also will assign a score to your leads based on behavior that you deem to be central to your sales and marketing strategy. The integrated platform includes other tools for blogging, sending email, monitoring your social media, and creating landing pages for your website. |