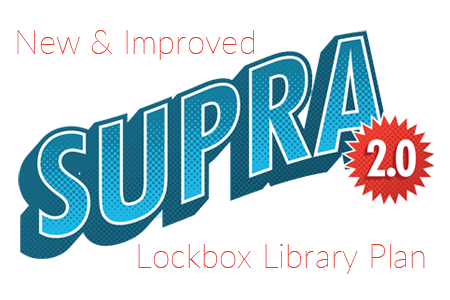 The Supra 2.0 Lockbox Implementation is nearly complete. There are less than 100 members left to get their new lockboxes by the end of the week.
After February 29th, anyone needing lockboxes can still turn their old boxes in, but will only be eligible for enough lockboxes to cover their listings plus 30%. The "2 for 3" exchange will expire at the end of the month.
Also, remember to get your new lockboxes assigned and on properties as soon as possible. Many members have already upgraded to eKey and have turned in their fob, so you will get less traffic to your property if you're still using old lockboxes.
Lockbox serial numbers are now a required field in MLS and you should assign them whether you are using them for sales or rental properties.
Finally, if you plan to get the eKey, now is the time to do so. This is the last week to avoid set-up fees from Supra.
If you have any questions, call Member Support at 505-842-1433 and select option 2 for Supra Support.
Click here to learn more about the new Supra 2.0 Lockbox Library Plan, the new technology and reduced eKey fees.