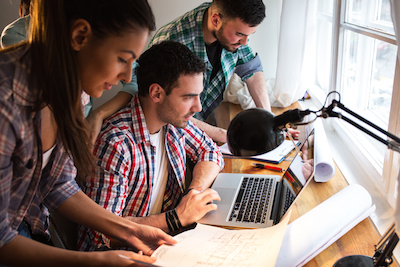 Improving your marketing strategy can take time – something in short supply these days.
But there are some things you can do to make improvements without a lot of planning. Here are three quick ideas to refresh your marketing:
1. Networking
Not only do you need leads in your pipeline, you also need a network professionals you can count on to help the transaction along. Here are a few upcoming GAAR-related events that can help make more professional connections.
GAAR Affiliate After Hours Mixer
Thursday, October 13th | 5pm - 7ish
St. Clair Winery and Bistro
FREE to REALTOR® members and their Guests | $30 for Affiliate Members
Click here to RSVP

"Bosch"toberfest
Wednesday, Otober 19th | 5:00pm - 7:30 pm
Builders Source Apppliance Gallery | 308 Menaul Blvd
FREE to GAAR, CARNM and HBACNM members and clients
Please RSVP by emailing paulav@buildersource.com
2. Improve your sales presentation skills
Public speaking is a critical skill every professional should master. That's why GAAR and CARNM are hosting a Toastmaster's demo meeting on Halloween to help you conquer your public speaking and presentation fears. Attendees are encouraged to "dress up" for the occasion.
Toastmasters Demo Meeting at GAAR
Monday, October 31st | 12:30 pm - 2:30 pm
GAAR RREALTOR® Building | Jemez
FREE to members and staff
Click here to RSVP
3. Add fresh content to your website, newsletter or social media page
Each month, Houselogic and NewMexicoHomeSearch.com adds seasonal content that you can use on your website or on social media. Just make sure that you give proper credit and use your own photos (unless the article states otherwise).
Click here to get REALTOR® content from HouseLogic and here to get REALTOR® advice and here for seasonal inspiration content from NewMexicoHomeSearch.com.