For our September speaker event with futurist David Zach, we are excited to introduce new and improved GAAR's REInvent Speaker Series.
REinvent takes our current speaker series program to new heights. By moving the event to Crowne Plaza and advertising to the larger business community, we will leverage our high-quality, national speakers to increase awareness REALTOR® brand and of our member's charitable giving through the REALTOR® Fund. It's also an opportunities to introduce a our members to a larger network of business owners and executives. And, of course, we still will provide CE credits where approved.
To attract a larger audience, we will be placing 4 large print ads and online digital ads with the Albuquerque Business Journal. We will also be inviting VIPs from the public and private sectors.
In order to grow the speaker series, we will need the help of REALTOR® and affiliate member sponsors. We have limited space for sponsorship, but all sponsors will receive exposure online, at the event and in our printed Albuquerque Business First display ads. Sponsors will also receive tickets to the event and the opportunity to place your brochure on every attendee's chair.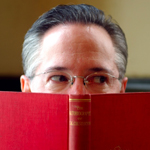 The first official event under the new REinvent name will be on September 9 from 8:00 am until noon at the Crowne Plaza. Plated breakfast is included. Our guest speaker is David Zach, one of the few professionally trained futurists on the planet.
As a futurist, Dave's worked with over 1400 associations and colleges, offering insights on the personal and professional impact of strategic trends and traditions. In other words, he gives funny, fascinating and thought-provoking talks on the past, present and future of technology, economics, business, education, demographics and society.
Mark your calendars for September 9th for a fun yet enlightening morning with David Zach.
Click her to learn more about new REinvent Speaker Series sponsorship opportunities.