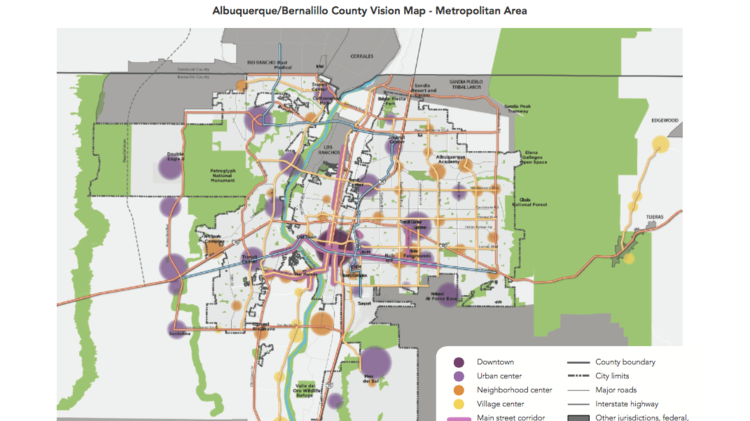 Stephanie Guzman, Reporter for Albuquerque Business First
Over the next two days, the ABC-Z Project will host four open houses that will present the vision behind Albuquerque's comprehensive plan.
The comprehensive plan is a planning document that spells out land and transportation policies for both the city and the county. The previous comprehensive plan was written in the 1970s and last updated in 2000. The ABC-Z Project sets to rewrite the plan, which looks at how the city should develop over the next 20 years.
Six workshops were held in May and June with 250 residents, business leaders and developers. In July, focus groups were held with city and county staff, as well as other agencies. More than 1,000 Albuquerque residents also completed an online survey. Click here to read more and get the full schedule.