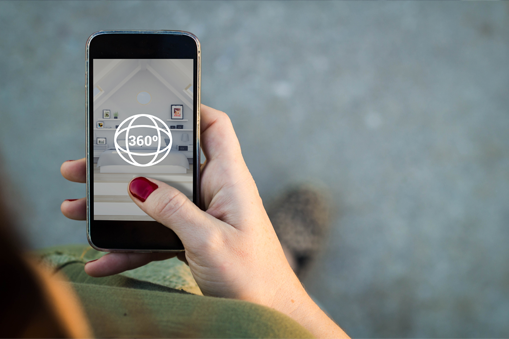 Don't let the current local and national conditions stop you from running your business. Explore ways to get creative and use the tools at your disposal! With your smartphone, it's easy to create simple marketing videos that promote your properties and engage your audience.
Ways to make your video's worth watching:
Keep your videos to less than two minutes.
To add more impact add 'closed captioning', this allows users to watch the videos without sound. There are several 'closed captioning' apps available in both Apple and Google Play stores, the cost will vary.
Use your video to highlight your personality and showcase the best features of your Listing.
Add another element of engagement by making your video part of a contest. Request that viewers leave a comment on your social media page such as "share your favorite home feature for a chance to win a gift card."
Videos for iPhones
Select camera icon
Choose video mode
Tap the record button or press either volume button to start recording
For editing, consider iMovie or other Apple video editing programs
Videos for Android
Go to the camera app, open camera mode
Tap the record button to start recording
For editing, consider Movie Maker or other Android video editing programs
Video Chats
Video chatting can allow you to show properties while minimizing physical access to listed properties. Common video chatting apps include:
Whatsapp
Skype
Facebook Messenger
Facetime (Apple only)
If you have other creative alternative ways to market your listing in lieu of an open house, please let others know by posting on GAAR Member's Facebook page.