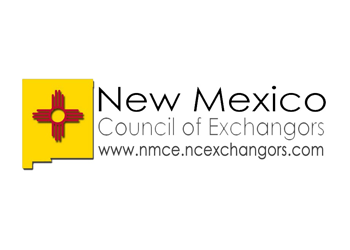 They meet at the REALTOR® Building every Thursday morning like clockwork for breakfast and networking – and then the deals begin.
They're the New Mexico Council of Exchangors (NMCE), known by most as the Exchangors.
From the beginning, you know it's a different approach to real estate. Instead of the usual competitive nature of the industry, Exchangors really work for each other to make deals happen.
If you have a unique property that you're having trouble selling or a client that doesn't necessarily qualify for a traditional loan, the Exchangors may be able to help. With a core membership of 50 Exchangors, they have the experience to help market and structure just about any deal. They have a greater understanding of how to legally push the envelope on real estate marketing, financing and transaction structures.
As affiliate members of the National Council of Exchangors, NMCE members have access to a nation-wide database of "exchange" properties in which to market your properties – sort of a national MLS database. But you have to have something to exchange (i.e. a lot of land in exchange for a down-payment for an owner-financed house) to be listed in the database.
If you want to have your eyes opened to more opportunities and a wider network of dealmakers, then stop by an Exchangors meeting on Thursday morning. The cost is $5 for members and $10 for non-members – continental breakfast and all the coffee you want is included. You must be a licensed real estate broker to attend, so please don't bring your client.
If you are interested in attending, download this form and you can attend your first 3 meetings for FREE. If you want to add your property, you'll need to join first. The annual membership fee is only $100, so it's an easy investment decision to make.
Join us for our next meeting:
The REALTOR® Building 1635 University Blvd, NE Albuquerque, NM 87102 The Jemez Classroom Thursday, June 23 8:30 am – 11:30am Regularly $5 for members, $10 for non-members FREE if you download and bring this form
Also, mark your calendars for our big two-day Regional Marketing Meeting on July 23 and 24. Download our flyer to learn more.
Click here to sign up. If you sign-up before July 10th, registration is only $65. After the 10th, it is $75.