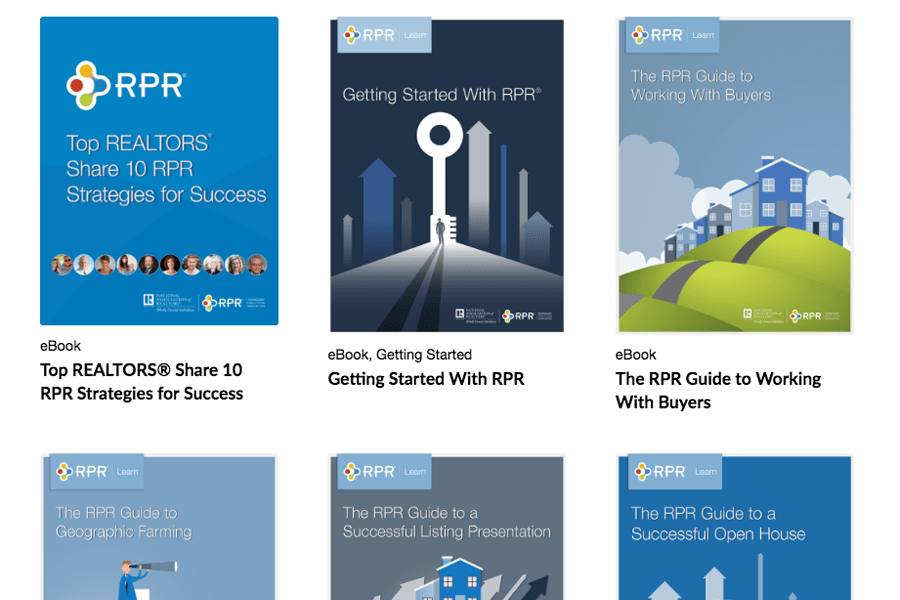 Whether a seasoned RPR (REALTORS® Property Resource) user, or a brand new REALTOR®, RPR's eBooks help REALTORS® to take their RPR knowledge to the next level!
Visit http://blog.narrpr.com/ebooks/ to view all of the different books available.
Topics include:
Each eBook, accompanied by corresponding videos and an online workshop, will show you how to apply RPR's data tools and reports to every aspect of your everyday business. Simply choose the format best suited to your learning style, interest and schedule, and you're off and running!
For more information, training and videos on RPR and other GAAR products, click here for our online product resource center.