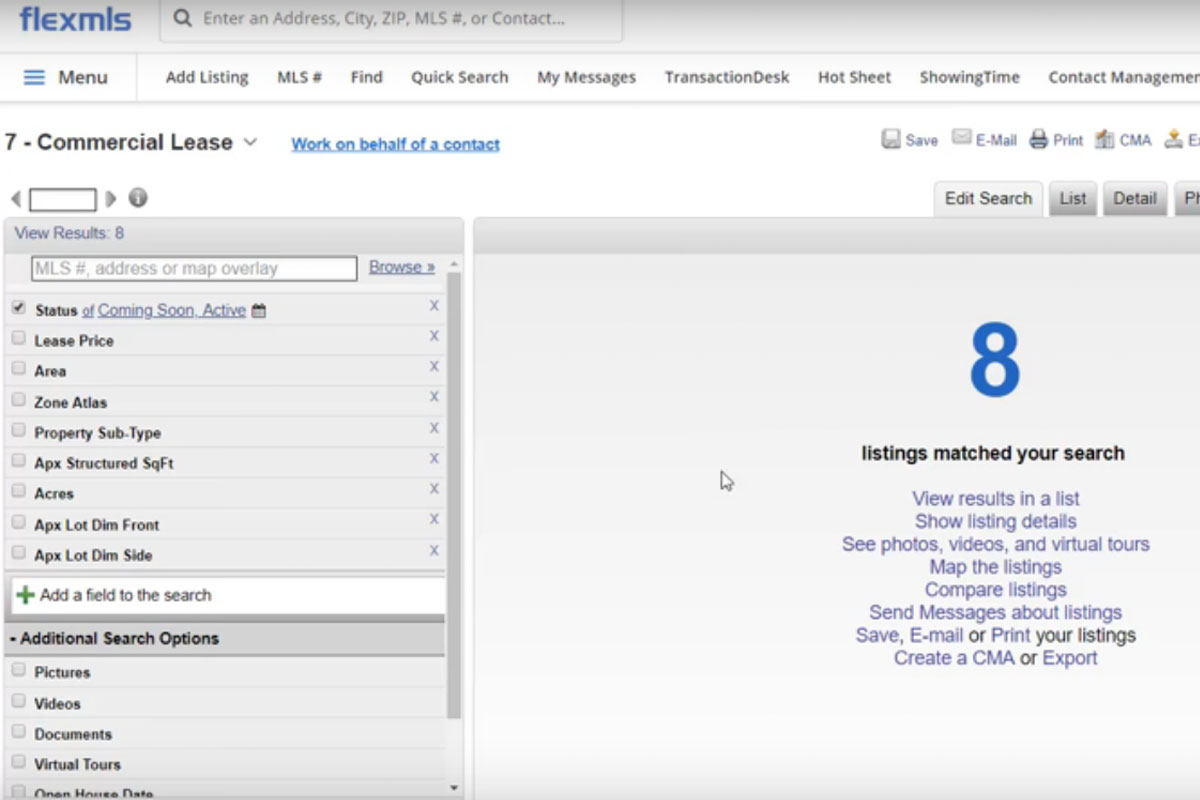 SWMLS users have access to lot of different tools and applications to assist in their real estate or appraisal business. Many of these applications and websites links are found directly in the Flexmls system. This article (and video at the end) will identify the primary locations in Flexmls and Online that contain the tools and resources for your real estate business.
You can think of the MLS as a toolbox. Instead of having a hammer and wrench in the toolbox your MLS toolbox contains software applications and websites that allow you to gain more insight into a particular real estate transaction you are working on.
Examples of "tools" or resources you can find in Flexmls:
Public Record Look-up (Owner or Address)
Tax and Mortgage Information
School Districts
Mapping Tools (Parcels, Zoning Codes, GRT Codes, Measuring Lots)
Training: Registration for Classes, On-Line Learning
New Tech Products for Agents or for your Brokerage
Listing Activity and Online Web Traffic Reports
Transaction Management and eSignature applications
Statistics and Market Reports
New Construction and New Community Searches
The 11 Tools and links referenced in the 26-minute video can be found throughout the Flexmls system. Since they are not located in one single place in Flexmls it is important to know where to find them. This video shows 11 different resources found in Flexmls that make up your MLS "toolbox".
Resources Highlighted in the Video:
MLS Intranet (MLS rules, Listing Addendum, Area Maps, Fair Housing List)
FLEX MLS Dashboard (Message of the Day, Tips and Tricks, Past Messages)
Helpful Links to Bookmark (cabq.gov/gis, County Tax Websites)
FLEX Product Menu (access to RPR, ShowingTime, DotLoop, etc).
GAAR YouTube Library (30+ MLS Training Videos, Monthly MLS highlights)
Training Resources at GAAR (Local classes with Kellie Tinnin, Webinars for the MLS Products)
Training Resource within FLEX (Online training libary, Upcoming Webinar calendar)
My Messages (Read past messages from the MLS, don't miss out on updates!)
IDX: Forms and Vendor ListI (Information for your Web Developer to setup a Homes Search Website)
Spark Store and RE Technology (Demo and Pay for new RE products for you or your brokerage)
Map Overlay Tools (Flood Maps, Heat Maps, School Boundaries, Zoning Codes, and more)
Jeffrey Bratton is the MLS Manager at Southwest Multiple Listing Service, Inc. This New Mexico native and 2003 UNM graduate begin his real estate career at the Albuquerque Metropolitan Board of Realtors® in 2006 and works with three MLS committees and oversees the 10+ real estate applications for the 3,700 REALTORS® and Appraisers in the Greater Albuquerque Area. In addition to managing the MLS systems, he currently serves as a liaison for the MLS committees: SWMLS Policy Committee, SWMLS Compliance Committee, SWMLS Emerging Trends and Technology Committee. Outside of the day to day MLS support he serves on several technical workgroups with the Real Estate Standards Organization (RESO) and is an active member with the Council of Multiple Listing Services (CMLS).