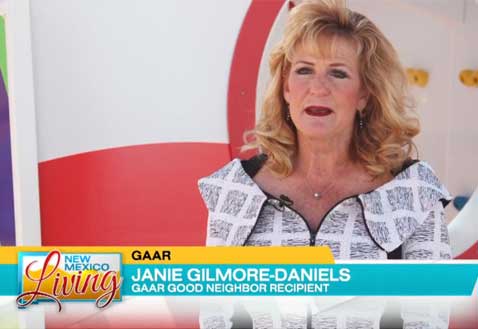 Janie Gilmore-Daniels, a Good Neighbor recipient had the opportunity to talk about the support REALTORS® provide to the APS Title 1 Homeless Project. GAAR's Good Neighbor award recognizes REALTORS® and Affiliates who dedicate themselves to volunteer service. The program not only brings attention to the individuals and their charities for their good work, but it also helps the public understand the positive impact of REALTORS® in our community. For more on the Good Neighbor program and to view our new recipients, visit http://www.gaar.com/goodneighbor.
Click below to watch the New Mexico Living segment featuring Good Neighbor Janie Gilmore-Daniels and GAAR President Danny Wm. Vigil that aired on December 17, 2018:
The Title 1 Homeless Project provides support and encouragement to homeless students to keep them in school. To learn more, click here.