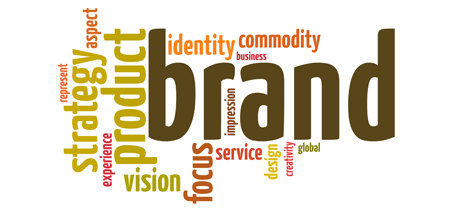 When crafting a tagline for your branding, decide whether you want to be known for your expertise or your actions.
Your tagline is the part of your marketing that tells people why they should do business with you, but too many real estate professionals misuse it as another place for ad hype. How many times have you seen a vague tagline such as "Number One Agent"? (Who says? And how does that tell me what you'll do for me?)
If you want to move beyond the public's perception of you as just another (number one) agent, then your tagline needs to tell people what they'll get from you that they won't get from any competitor. Focus your tagline on one of two things: who you are or what you do.
You'll need to determine what you want to be known for in order to decide which approach is right for you. If you have a particular expertise in real estate or a certain set of traits that makes you a good salesperson, then use the "who you are" approach. For example, the tagline "Condo King" emphasizes the agent's expertise and defines the audience he or she is targeting.
But if you're better known for your actions or for providing a certain type of service, then you should consider the "what you do" approach. For example, with the instantaneousness of technology these days, it's become more important for agents to respond immediately to queries from leads. So if you're known for responding promptly — an important action you take — then you might consider a tagline like "Always on Call."
Here are three examples of how agents around the country have created taglines to solidify their personal brands:
Ken Gordon of RE/MAX Interactive Realty in Melbourne, Fla., found that many buyers and sellers have common horror stories with regard to the real estate process, such as delayed or botched closings. Gordon has put particular emphasis on developing his negotiation skills so he can get clients to the closing table faster. Believing he possesses the secrets to faster closings, his tagline is "Secret Agent of Smooth Transactions." His tagline says who he is — an agent who knows the secrets to faster, smoother closings.
Kristin Mango of McEnearney Associates, Inc. in Arlington, Va., has a master's degree in literature and often writes about the history of homes, and to many of her clients, a home is more than just the walls. It's a place with a story. Mango has chosen the tagline "The Story Behind the Home," which speaks to what she does — she finds out each home's history and makes their stories meaningful to her clients.
Tony Guy of Exit IH 10 Realty in San Antonio focuses on the townhome and condo sector, helping clients who want the benefits of community and access to amenities without the responsibilities of a traditional single-family home owner. The biggest value he provides is his deep knowledge of this particular market, so his tagline is "Home Wise Guy." It provides a clever double entendre, pointing out his expertise while also playing off his last name. Tony has chosen to highlight who he is by putting his real estate wisdom on display in his tagline.
When it comes to great branding and positioning, you don't just need people to know that you exist; you need them to know why you exist. So think of your personal tagline as an extension of you and a very powerful part of your overall brand.
---

About the Authors: Tonya Eberhart and Michael Carr
Tonya Eberhart is the founder of personal branding firm BrandFace, LLC. Michael Carr is a former BrandFace client-turned-co-author and partner. They focus on helping real estate professionals become the face of their business and a star in their market. Learn more at BrandFaceRealEstate.com.