The 2021 New Mexico Legislative session has rounded the halfway point with numerous committee meetings and floor sessions taking place daily. Many bills, including ones supported, opposed, and monitored by the New Mexico Association of REALTORS® are being heard daily.
NMAR Legislative Update in Brief, with Lois Sury, 2021 Legislative Committee Chair
Download a copy of the 2021 Legislative Update below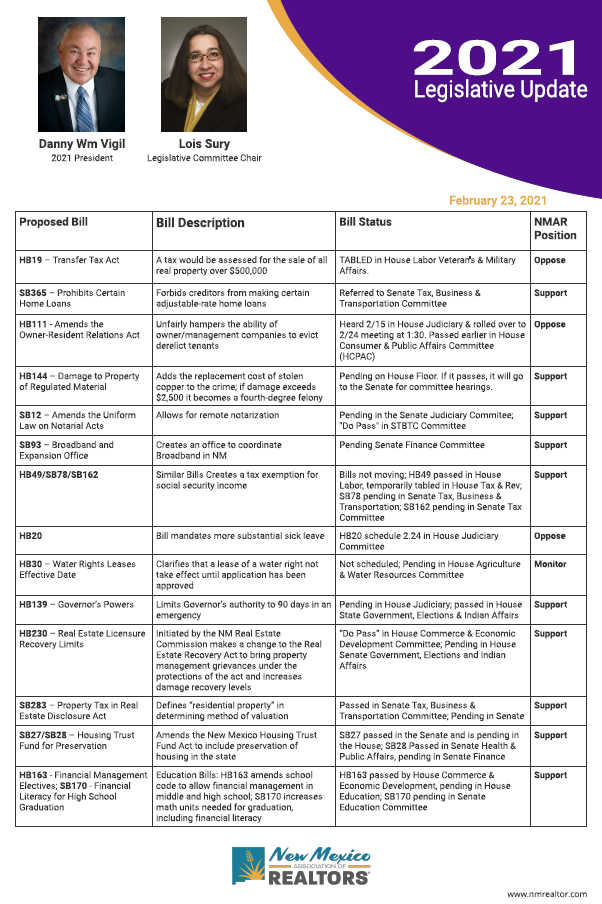 Source: "NMAR"