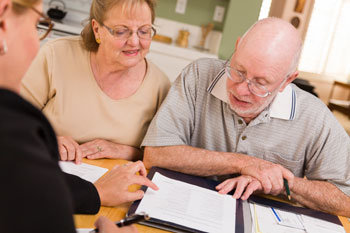 Over 1/3 of households nationwide are 55+. New Mexico leans even older. With over 44% of our households at the 55+ mark, we are one of the top 10 states for retirees.
In the Greater Albuquerque market, which includes Bernalillo, Sandoval, Torrance, and Valencia counties, that translates into over 142,000 households – 80% of which are homeowners.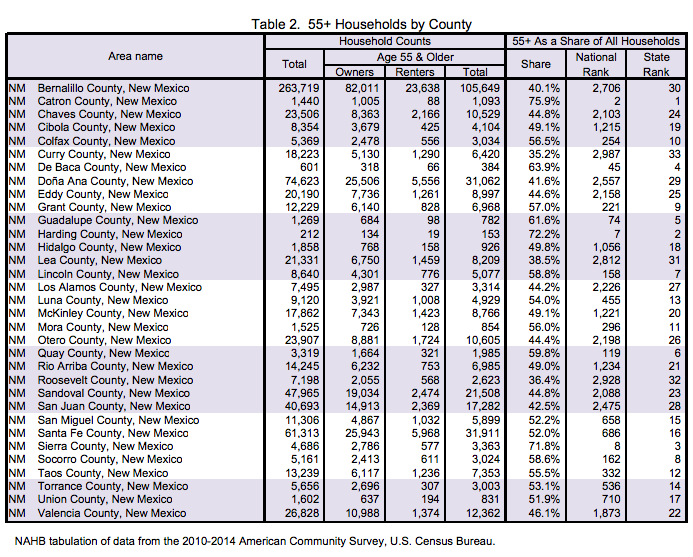 Why look at 55+ instead of 62+, the official retirement age?
Turning 55 is a huge milestone on the road to retirement. In addition to qualifying for a senior discount at many businesses, this is the year folks can choose to live in an "active adult community." It's also the age they can withdrawal from their retirement plan without penalty – provided they retire from the job tied to that retirement plan.
Are you prepared to meet the diverse and changing needs of this huge segment of our population?
As our population ages, they have special housing needs. Housing trends and characteristics of the 55+ population is different from that of younger generations. There are additional laws that real estate professionals should know – like the Housing for Older Persons Act (HOPA).
Seniors have special financial situations that you should understand. This could include everything from the impact of Medicare and Social Security and pensions to family involvement in financial planning.
Our older population is not homogenous. Some seniors are much more active than others. They may be looking to sell completely to live with family or in assisted living center or they may want to buy a home where they can safely age in place – in an active adult community or otherwise.
Whether or not they are buying after they sell their home, they often have not sold a home in several decades and may need extra patience and hand-holding through the process. Seniors are also more likely to be targeted by housing and mortgage scams that leave them feeling vulnerable and difficult to build trust with.
In short, senior clients can require a unique set of skills from their Realtor®. As Gen X prepares to join the Boomers in the 55+ market, understanding the needs of aging clients even more important to your business.
There are resources for REALTORS® who want to gain more expertise with seniors. The most critical would be the Senior Real Estate Specialist (SRES®) designation online through REALTOR® or contact education@gaar.com to request that the designation class be offered here at GAAR in 2017.
*Source: NAHB tabulation of data from the 2010-2014 American Community Survey, U.S. Census Bureau.