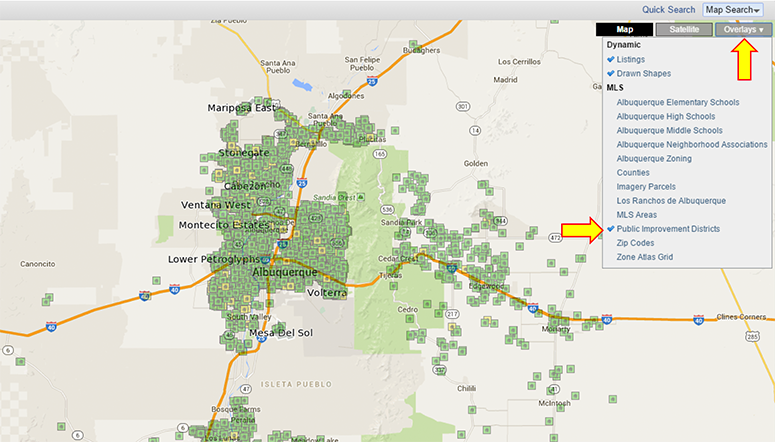 GAAR has recently updated the PID website, www.gaar.com/pids, to include 3 new Public Improvement Districts, with 2 new PIDS being added in Rio Rancho and 1 new one in Albuquerque. The Notice of Information documents for these PIDS are available on GAAR and can be used today for your transactions that require disclosure in the 3 new PID locations.
Please take a moment to learn more about these new boundaries since any Active listing in these 3 PID Boundaries is now applicable to the SWMLS PID Disclosure rules.
SWMLS is working to add new PIDS in FLEX
Since these 3 PIDs are so new SWMLS has not had have enough time to add their Boundary locations to the FLEX overlay maps for Public Improvement Districts. We expect to have the 3 new PID boundaries added by the end of August 2019. In the meantime, we are providing screenshots below that show the street boundaries for each of the new PID locations in Rio Rancho and Albuquerque. We have also added these three new PID into a new FLEX overlay map called "PID Overlay (2019 Temporary)" that you can use to identify if a home or land is in this PID now.
2 New PIDS for Rio Rancho
Broadmoor Heights and Tierra Del Oro are new PID locations in Rio Rancho and are located in close proximity to the Stonegate PID.
Boundary of Broadmoor Heights: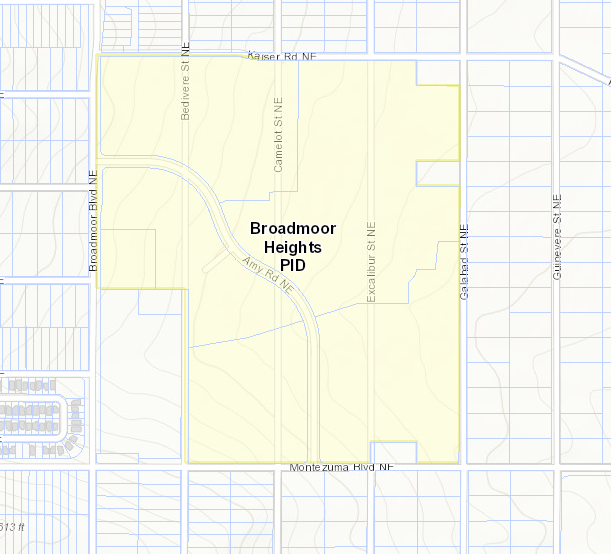 Boundary of Tierra Del Oro: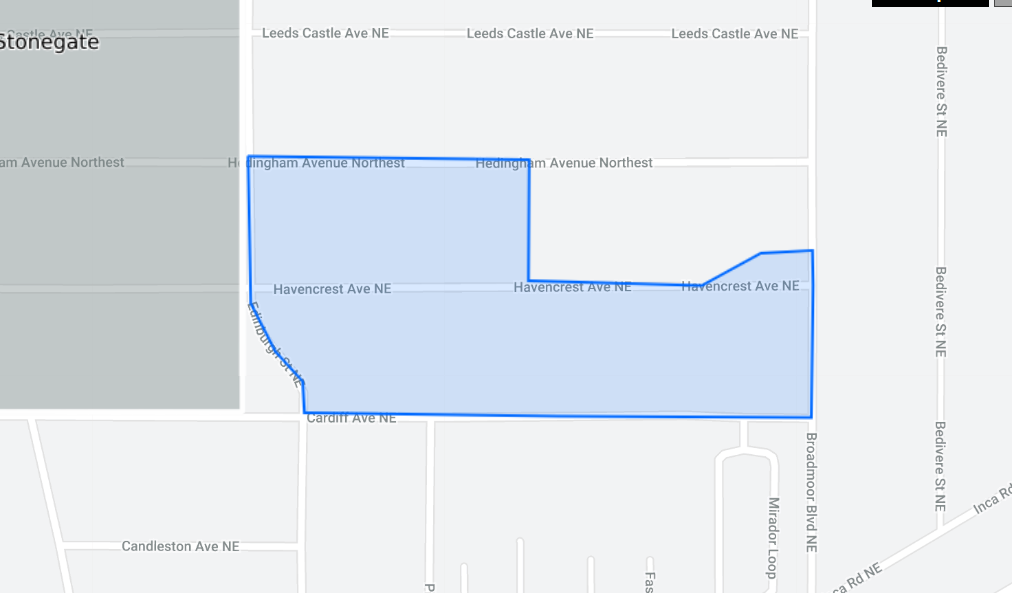 1 New PID for Albuquerque
The newest PID in Albuquerque is called Juan Tabo Hills Estates and is located due west of the existing Volterra PID, in the Juan Tabo Hills Neighborhood.
This PID was formed at the end of July 2019 and is so NEW that is not yet recognized by the Bernalillo County Assessor. The image provided below shows the neighborhood where this PID is located and can be used as a general guide on the location, but it subject to change in the next 2 months as the boundaries are better defined by the County Assessor.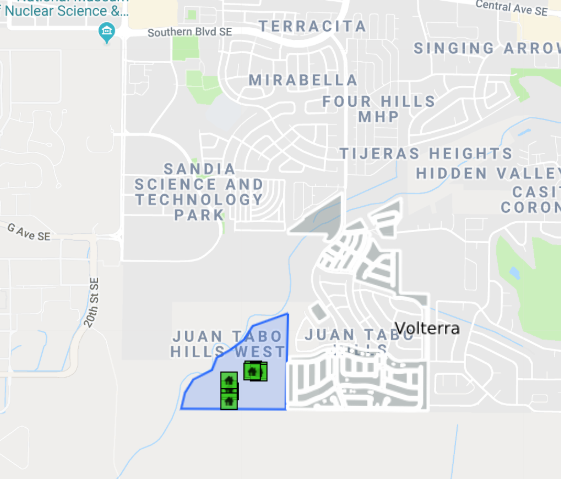 How to view the new PIDs now in FLEX using a Map Overlay
There is a new Map Overlay in FLEX that shows the 3 new PIDs referenced in this article. This Overlay map is called "PID Overlay (2019 Temporary)". When this overlay is combined with the main Overlay called "Public Improvement Districts" it allows you to see ALL of the available PID boundaries in Rio Rancho and Albuquerque on one screen. We have created a short video showing how to view all of the PID Boundaries in FLEX right now, a helpful way to determine if your next listing is in a PID.
In the video the PID boundary for Tierra Del Oro is incorrect but the correct shape is in FLEX right now when you turn on "PID Overlay (2019 Temporary)".
SWMLS recommends reviewing your Active listings now to determine if they fall within the 3 new PIDs and uploading the required PID form to the listing if they are. Please contact the SWMLS Help Desk at mls@gaar.com or 843-8833 for any questions about PID.