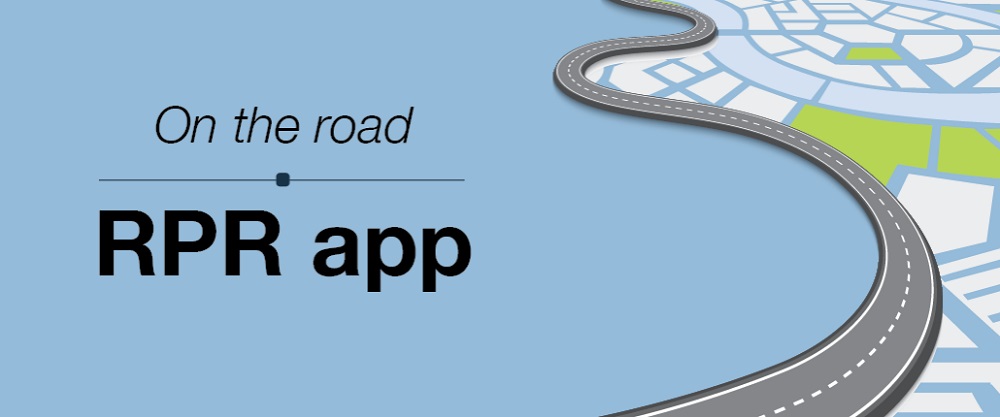 Real Estate App Offers Answers to 12 Common Consumer Questions
Providing immediate answers to client concerns and questions, while in the car or at the curb, will turn the tide in any agent's favor. And there's an app for that.
Here are the top 12 reported ways that agents use the RPR app to educate buyers. Download the app on your smartphone today and be prepared to respond to your client's questions tomorrow.
1. "How is the market doing?"
What Realtor hasn't heard this question while with buyers or in the checkout line at the grocery store? Give them the facts by swiping to the left from your app's home screen. Local Market Conditions will display estimated home values, sale prices, changes in market, and days in RPR. Then ask for their email address and offer to send a Market Activity Report, right then and there.
2. "What other homes are for sale in this area?"
Show your client every listing in the area whether by list or map view … within seconds. The app's home screen displays counts for new listings, for sale, recently sold, distressed and for lease properties within a half mile radius by default. Pressing For Sale opens the map that showcases active properties (marked in blue) within a predetermined search zone. Here, press any icon to reveal the property's characteristics (including photos), draw your own map boundaries, or sort your results by up to a dozen unique characteristics. Filter is a good option for narrowing your search by on and off-market properties and listing status.
Pro Tip: Want to increase your default search area? Press the gear icon at the top left of your home screen, choose User Settings, and use the sliding scale to set your geographic search zone.
3. "What has sold in this neighborhood?"
From your app's home screen, tap Recently Sold for a map of color coded pins (your phone's GPS instantly shows your location). Green pins represent sold homes. If you don't see "green," press Filter at the bottom of the page to set your display preferences. Press on a pin to bring up everything there is to know about a property. From the map, draw your own boundaries or sort by up to a dozen unique characteristics.
Pro Tip: Press List View to see properties in an easy to scroll format.
4. "What is the condition of the house across the street that sold last month?"
Choose to go back into Recently Sold or simply select the home screen's magnifying glass and enter the property address for a full disclosure of its characteristics, photos, and more.
5. "Can we see that house right now?"
While checking out the property on RPR's app, look to the Listing Details section to find Showing instructions. Also to contact the listing agent, tap on the Call Agent button found at the bottom of the property details screen, which immediately initiates a call to the listing agent.
6. "Is this home in a flood zone?"
The data platform's app displays flood zone data as designated by FEMA. A high-risk area has a 1 percent or greater annual chance of flooding and a 26 percent chance of flooding over the life of a 30-year mortgage. A moderate-risk area is between risk limits of a 100-year and 500-year flood. See Location Details while in Property Details.
Pro Tip: For a more indepth analysis of flood zones and map layers, type in your subject property at narrpr.com and choose Bigger Map. Then choose from a variety of heat maps.
Click here to learn about Heat Maps
7. "What are the schools like around here?"
Guaranteeing a certain school district or sharing personal opinions about the quality of schools in an area can be construed as a violation of the Fair Housing Act.
Use the school data found within RPR's app to waylay any concerns. Simply go to Property Details and scroll to Schools. You'll find names, addresses, ratings, and contact info. Better yet, from that same section, choose Get a School Report and email it your clients right then and there.
8. "Tell me more about this neighborhood."
Similarly to schools, certain details about a neighborhood can violate the Fair Housing Act. Rather than assume the risk, rely on RPR's Neighborhood Report. From any Property Details page on your app, press Reports, then School Report. Choose which sections to include in your report, including your customized cover page, and then email it to your client––all right from your phone.
9. "Can you email me information about that house?"
Eight RPR reports can be created, customized, saved, and then texted, emailed or printed from your preferred device, i.e., desktop, laptop, smartphone or tablet … anytime, anywhere.
From any Property Details screen, choose Reports, then Property Report. Your client will immediately gain access to the property data such as values, foreclosure activity, market statistics, demographics, sales history, taxes, and school information. The report also includes before-and-after photos.
Or try sending your client a Mini Property Report. This slimmed-down, buyer-friendly report is unique in that you can include your own personal notes and photos using any handheld or desktop device.
Pro Tip: Learn more about RPR Reports.
Click here to learn more about RPR Reports
10. "It's Saturday, are there any open houses in the area?"

RPR's app includes an Open House feature that joins the ranks of the app's other notable home screen displays, such as the number of For Lease, Distressed, Recently Sold, New Listings, and For Sale properties. Within the Open House search, a map appears with a yellow box around the property pin. From there, you can:
View a count of open houses in your market on the home screen.
See open house information highlighted with properties in your search results.
View the next open house date and time on the thumbnail of the property.
Set your search filters to show only properties with open houses.
Use advanced search filtering to search by the date of any open houses in your area.
11. "What do you think this house is worth?"
Before running back to the office to run comps, or offering your expert opinion, use your phone to check out RPR's exclusive property valuation model. The RVM®, or Realtor Valuation Model®, is a property estimate that factors MLS listing, sales and off-market data into the equation. It's accompanied by a Confidence Score that indicates the level to which each of the multiple models agrees with other estimated values for a given property. Find your subject property's RVM on the app's Property Details screen.
Pro Tip: Here's what makes the RVM® so reliable.
Click here to learn more about the RVM
12. "There's a for-sale-by-owner. Can we check it out?"
Before yielding to the instinctive Realtor® cringe we all get when presented with FSBOs, first, smile, then pull up the RPR app on your phone. Within seconds, your phone's GPS will identify your location and specifically the FSBO home. Click on the property's icon to reveal everything your client wants to know, including the RVM, sales history, photos, owner info, and more.