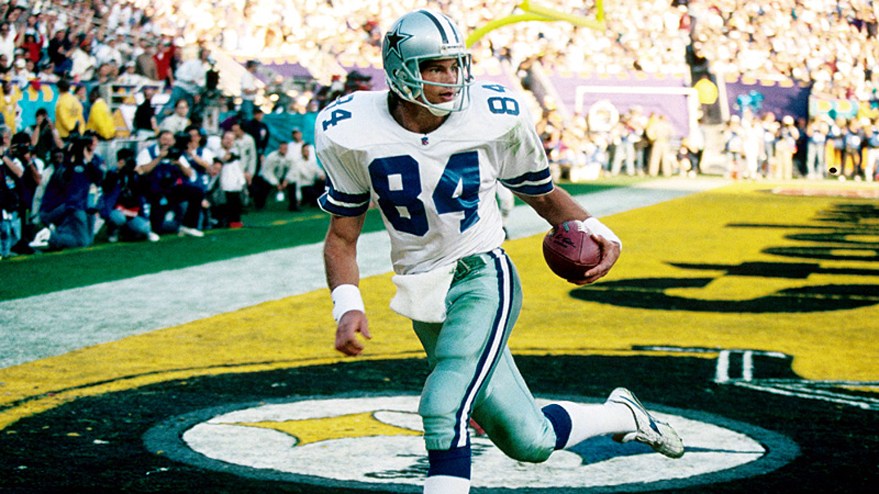 Retired Cowboy football player, Jay Novacek, will be the keynote speaker at this year's Annual Meeting next Wednesday.
Jay Novacek played tight end in the NFL for the St. Louis/Phoenix Cardinals (1985-1989) and the Dallas Cowboys (1990-1995). Novacek was a five time Pro Bowler, who was selected to play each year from 1991 through 1995.
Novacek was selected in the 1985 NFL Draft by the St. Louis Cardinals in the sixth round. After spending five seasons with the Cardinals, he signed with the Dallas Cowboys as a Plan B free agent. Novacek was a key contributor for Dallas in the early 1990s, assisting them to 3 Super Bowl wins in four seasons. In those games, he recorded a combined total of 17 receptions for 148 yards and 2 touchdowns. Novacek, who hadn't played a game since Super Bowl XXX in 1996, officially retired from the NFL on July 15, 1997 due to a lingering back injury. In his 11 seasons, Novacek recorded 422 receptions for 4,630 yards and 30 touchdowns. He was commemorated for his 2008 induction into the College Football Hall of Fame at half-time of the Wyoming Cowboys game on 9/13/08.
He currently serves as spokesperson for the Alltel Wireless Yards 4 Youth Football program in West Texas. For every yard gained by 11 high school football teams in the region, Alltel will donate $1 to each school's corresponding youth football organization. Each week, an additional $500 will be donated to youth football programs across West Texas on behalf of the "Yards 4 Youth Football Player of the Week" and "Team of the Week."
Jay Novacek also co-stars in commercials for friend Bob Lovell of Home Marketing Services in Dallas, TX and currently owns his own private hunting ranch called Jay Novacek's Upper 84 Ranch in Brady, Nebraska.
His message is often about dedication and personal improvement - pointing out the difference between success and winning – and the importance of teamwork and giving back!
Don't miss Jay Novecek's keynote at the Annual Meeting – a FREE GAAR event on Wednesday, December 7th. And be sure to bring your memorablia to be signed after his keynote and Q&A.