RPR (Realtor Property Source) has some great updates for SWMLS REALTORS this month, including a new school data provider, new market activity metrics and some new navigation in RPR Mobile™. These updates will be available on Wednesday, August 15, 2018.
New School Data in RPR
RPR's new school data provider is Niche. Schools will now show letters to denote ratings, such as an A+ for a top rated school. RPR users will continue to be able to search for active properties based on school district. Note that data availability may vary by area and/or school type. As an added bonus, school data will now show in RPR Commercial.
Specific metrics will include:
Total enrollment
Students per teacher
Average GPA
Math and reading proficiency
Percentage of gifted students
Number of students enrolled in AP
Graduation RateAnd Average ACT and SAT Scores
Other metrics will include average teacher salary, percentage of teachers in the first or second year, and written school reviews. Users will be able to customize school reports and choose to include or exclude certain components.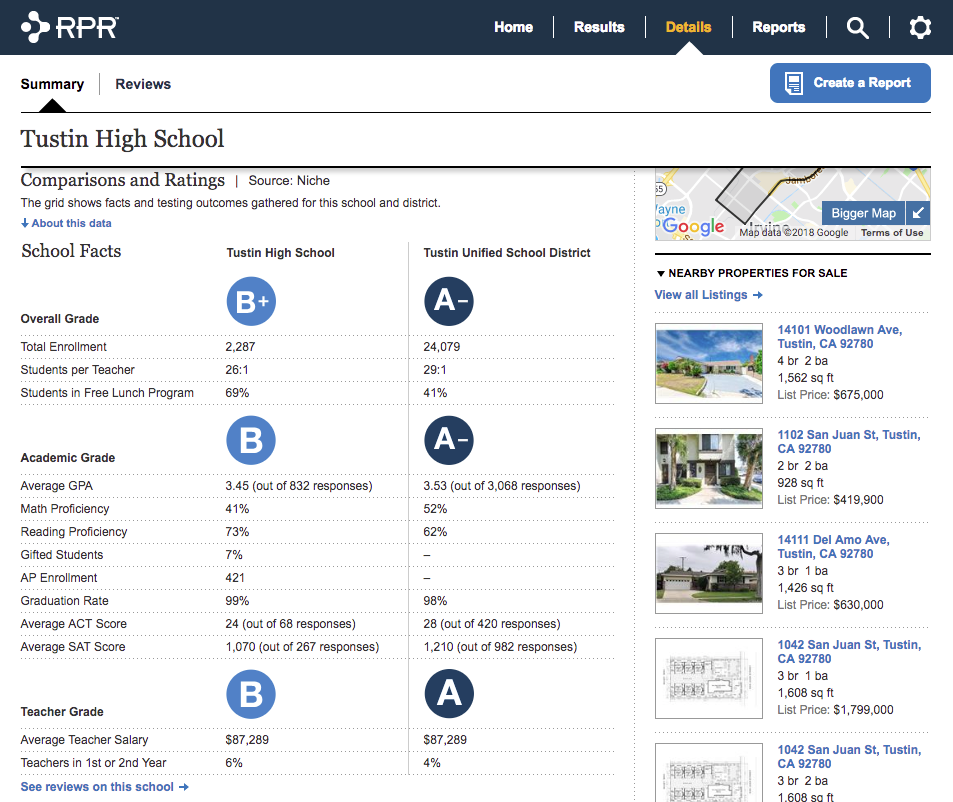 Market Activity Snapshot
The RPR Market Activity Report will now include five snapshots with heat maps to help REALTORS® and their clients gain a better understanding of the local market.
Estimated home values
12-month change in estimated value
Concentration of distressed properties
Sales price
List price
Market Activity Summary Stats
In the new market activity summary stats section, the following detail will show for each property status (new listings, pending listings, price changes and recently sold):
Number of properties
Low price
Median price
High price
Average price per square foot
Median price per square foot
Average days in RPR
Median days in RPR
Total volume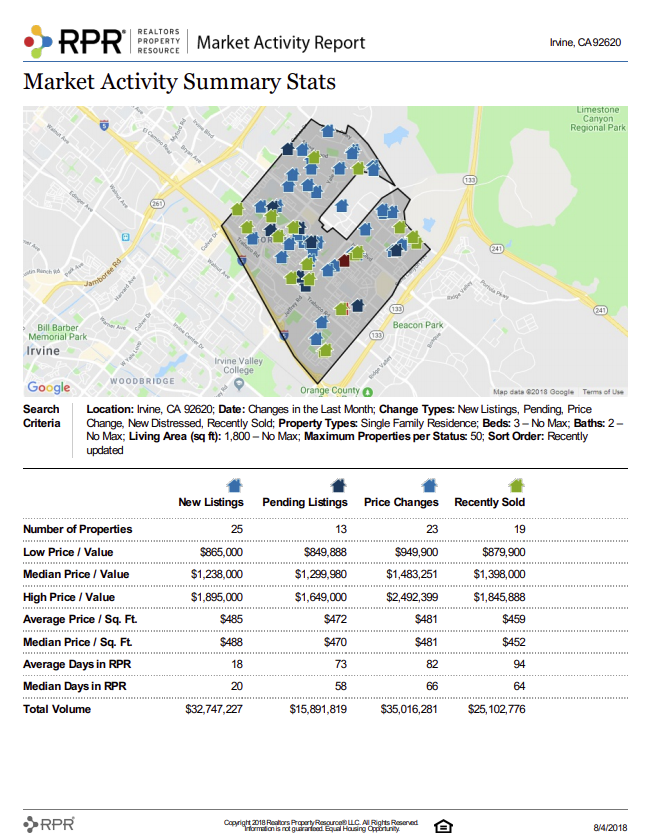 RPR Mobile updates
A new user interface will enable users to view larger photos. Also, a thumbnail icon will expose additional options (create a report, save a property, add a note/photo, and call agent). The new interface applies to the RPR tablet app as well.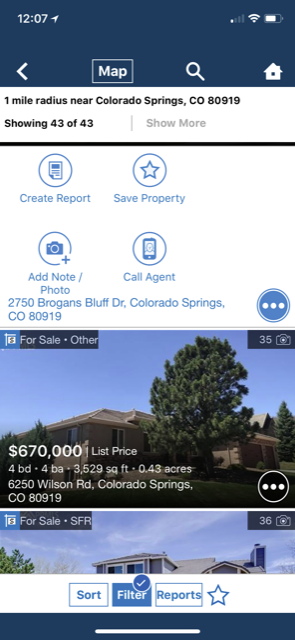 Want to learn more about RPR? Here is a video on Getting Started in RPR.