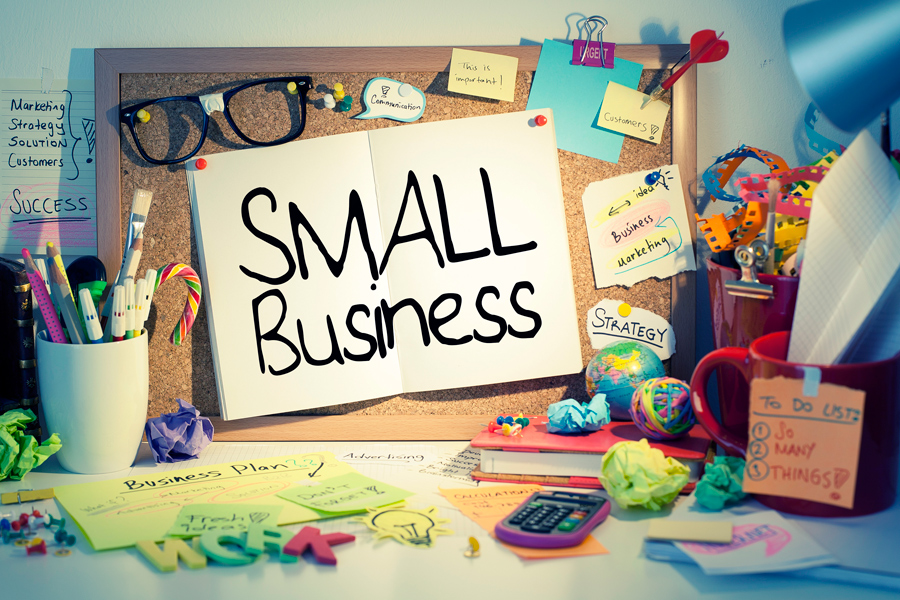 American City Business Journals this week is taking an in-depth look at small businesses in America. Coverage includes an unveiling of ACBJ's exclusive Small Business Vitality report: a ranking of 106 cities nationwide based on each city's ability to foster the creation and development of small businesses.
Ahead of Thursday's unveiling of that ranking, ACBJ is taking a look during the week at some of the variables that played into the 15-part Small Business Vitality formula.
On Monday, ACBJ looked at concentration of small businesses— namely, the number of small businesses (1-99 employees) in a city, expressed as a ratio per 100,000 residents of that city.
Here's a look at the percentage of private-sector jobs that are generated by small businesses in cities as of 2014, the most recent data available. Among cities where small businesses are furnishing the highest percentage of private-sector jobs, Albuquerque came in at No. 17 with 37 percent, ahead of Boise, Idaho, and Oklahoma City.
Cities in California and Florida top this list, filling the first five slots and seven of the top 10 — including No. 1: Santa Rosa, California. In New Mexico, the average private sector salary is $39,525, according to a report from the The Pew Charitable Trusts. The average state employee salary is $47,819.
Top 20: Where small businesses fill the highest percentage of private-sector jobs
1. Santa Rosa, California: 48.7 percent of local private-sector jobs generated by small businesses
2. Sarasota-Bradenton, Florida: 43.8 percent
3. Oxnard-Thousand Oaks, California: 42.6 percent
4. Cape Coral-Fort Myers, Florida: 41.2 percent
5. Daytona Beach, Florida: 40.6 percent
6. Portland, Maine: 39.7 percent
7. Miami: 39.5 percent
8. Spokane, Washington: 39 percent
9. Ogden, Utah: 38.6 percent
10. Fresno, California.: 38.3 percent
11. Providence, Rhode Island: 37.9 percent
12. Palm Bay-Melbourne, Florida: 37.8 percent
13. Charleston, South Carolina: 37.4 percent
14. New York: 37.3 percent
15. New Orleans: 37.2 percent
16. Portland, Oregon: 37.1 percent
17. Albuquerque: 37 percent
18. Boise, Idaho: 36.9 percent
19t. Oklahoma City: 36.8 percent
19t. Bridgeport-Stamford, Connecticut: 36.8 percent