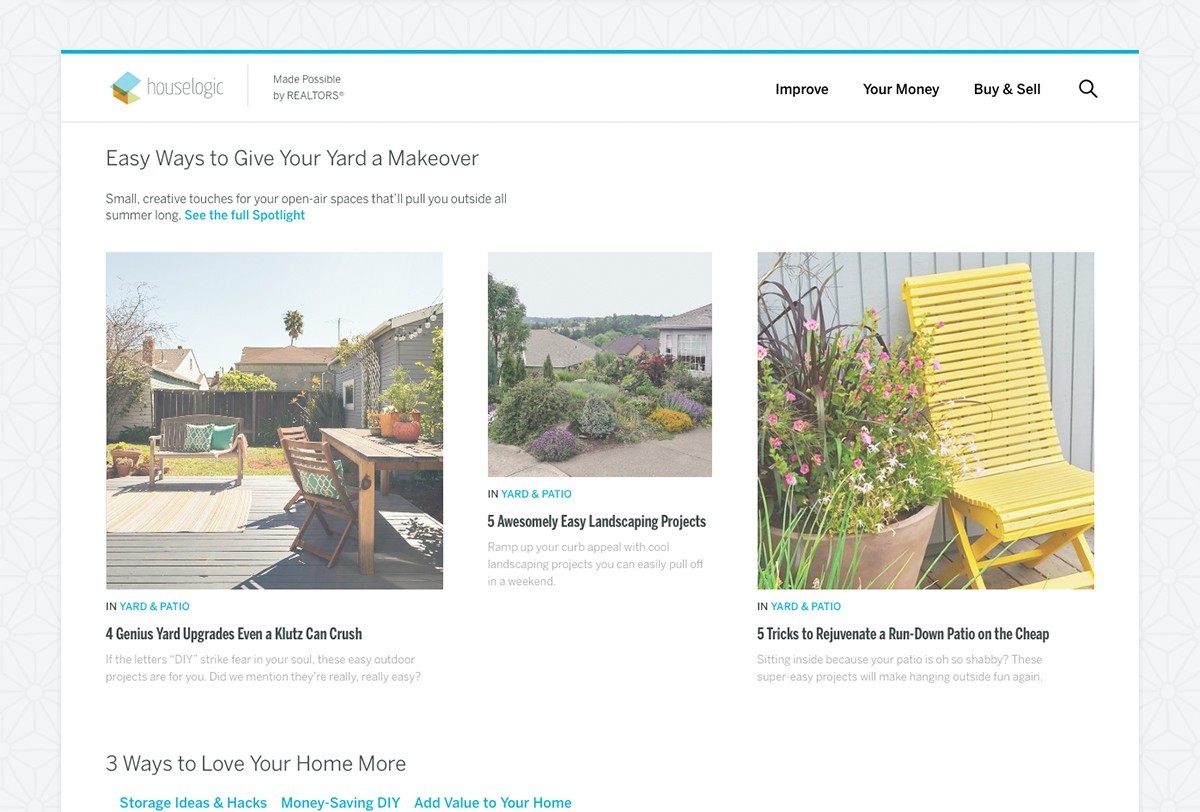 To coincide with new National Association of REALTORS® (NAR) initiatives, including the #GetREALTOR campaign, consumer website HouseLogic has introduced a brand new look.
Users will immediately notice that the main logo of the site has been modified to include the text "made possible by REALTORS®." This move makes it clearer to consumers that HouseLogic is run by NAR and that REALTORS® are a great resource of information on homeownership.
Click here to view the new version of HouseLogic.
Features
With this new version, Houselogic is introducing a lot of new features that will make the site more attractive both to consumers and REALTORS®.
One of the biggest features introduced is the tip highlights that are seamlessly integrated in to articles. The tip highlight categories include Remodel Tips, Money Tips, DIY Tips and REALTOR® Tips. This makes articles more interactive and highlights some of the expertise that REALTORS® bring to the table.

Webinar Recording: How to Make NAR's Marketing Work for You
Last month GAAR hosted a webinar with Anne Feder, Managing Director of HouseLogic. In it, Anne described all the different ways NAR is taking advantage of digital marketing to promote the REALTOR® brand in new and exciting ways.
Below is a recording that goes over some highlights of the new digital strategy and gives a quick sneak peak of the new HouseLogic.