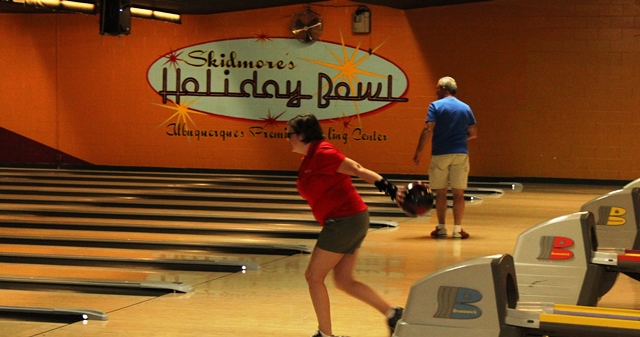 See that bowler in the picture?
That's Kellie Tinnin - REALTOR® and Chair of the 2015 GAAR Bowl-A-Thon Committee.
She's at Skidmore's Holiday Bowl on Lomas Boulevard, the location of this year's Charity Bowl-A-Thon taking place in just 6 weeks!
Kellie and the Bowl-A-Thon Committee have put a lot of effort into making sure this year's Charity Bowl-A-Thon is the BEST ONE YET. Take a look at what they have in store for the bowlers of the 3rd Annual GAAR Charity Bowl-A-Thon:
TROPHIES!
You don't have to be a professional bowler to win a GAAR Charity Bowl-A-Thon trophy. Bowlers of all skill levels have a chance to win an individual and/or team award. Trophies will be awarded for the overall Highest Score, Lowest Score, Best Team Name, and Best Dressed Team.
PRIZES!
Look out for a colored bowling pin. If it's your turn to bowl and a colored pin is dropped in your lane, you're a prize winner. Ten prizes will be given away at each session. Prizes include: Foursome of golf at Rio Grande Club & Resort, Visa Gift Cards, Fine dining at St. Claire's Winery, and much more.
COMMUNITY IMPACT!
What's better than winning trophies and prizes? It's making a difference in your community. Every bowler will be bowling in support of The REALTOR® Fund to benefit local charities and organizations that impact troubled youth and their families in the greater Albuquerque area.
KIDS BOWL!
Not only do your little ones have a chance to bowl, but fourteen students in the APS Title 1 Project program will be coming to bowl at the 2:30 session. The Title 1 students will receive transportation, games, food, commemorative Bowl-A-Thon t-shirts, and swag bags with school supplies.
GLOW IN THE DARK!
The entire bowling alley will begin to glow when black lights are turned on for a special "Glow in the Dark" session starting at 9:30 pm. Bowlers can glow too by wearing white or bright colors, making your team's three games even more exciting.
What are you waiting for? (Seriously?)
Go to www.gaar.com/bowl today to register and join Kellie, the Bowl-A-Thon Committee, and hundreds of REALTORS® and Affiliates on August 29th for GAAR's 3rd Annual Charity Bowl-A-Thon!
Proudly Sponsored by
Double League Sponsors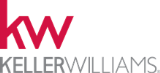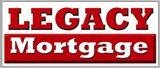 Title 1 Kids Sponsor

Interested in joining the Sponsors League? Openings are available for Turkey League Sponsors, Double League Sponsors, Strike League Sponsors, and Lane Sponsors. Click here to download the Sponsorship Opportunities form for more information.
Special Thanks to the 2015 GAAR Bowl-A-Thon Committee
Burgandy Casias, Julie Greenwood, Rosie Harmon, Conni Horne, Mike Roberts, and Kellie Tinnin.
****
Related links
The REALTOR® Fund: Give Back to the Community…and Possibly Win a Trip for 2
Step by Step: How to Register for GAAR's Charity Bowl-A-Thon
Mark Your Calendar for the 3rd Annual GAAR Charity Bowl-A-Thon