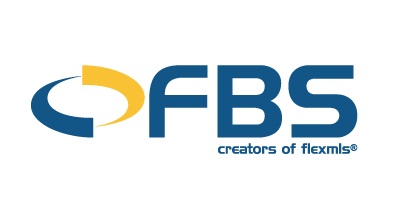 Interested in learning more about FLEX MLS or other SWMLS Products this year? We offer a variety of ways for you to learn that should meet your scheduling needs. Make 2015 the year you decide to try out RPR or learn more about Advanced Map Searches in FLEX.
The types of training opportunities may differ for each of the SWMLS products. This list is for FLEX MLS only. Upcoming articles will feature training options for the additional tools like RPR, FIND, or Transaction Desk.
Video Library
Our online training library can be found on the lower section of the GAAR support website and includes pre-recorded webinars of popular functions like the Full CMA and Auto-Prospecting.
Live Webinars
GAAR offers monthly webinars that allow you to watch an hour training from the convenience of your own home/office computer. These webinar trainings are led by GAAR trainers and are a great time for you to ask direct questions to our Subject Matter Experts and learn improved ways to save your time doing searches and reports. Our class registration page includes any upcoming webinars that are scheduled.
GAAR Open Lab
Open Lab is offered every Friday at GAAR from 2:30-4:30pm. This is the place for one-on-one and hands on training on FLEX MLS searching and CMA reports. Training is not limited to FLEX (all of our SWMLS products and basic real estate technology tools are open for questions). No appointment needed.
Traditional Classes
Several times a year GAAR will hold traditional classes for FLEX MLS and our other popular products like RPR and Transaction Desk. These types of trainings cover a general overview and you may not get specific training on your questions. The certified trainers or our Subject Matter Experts can talk with you during a break or after the class though. We will announce these types of trainings in our weekly announcments when they are available.
Office Trainings
GAAR offers training opportunities specifically catered for the agents or teams at your brokerage. For class sizes above 10 we may even be able to go to your office to train. For any size office we can schedule the class right here at the GAAR Building. For more information about getting MLS Office Training send an email to jbratton@gaar.com.
Printable Documents and Guides
If you prefer a good ol' manual to read about FLEX features you can find the document library once you log into FLEX MLS. Under the HELP menu in the upper right corner select User Guides.
FLEX MLS Phone Support
For technical issues you can contact the FLEX support line at 888-525-4747.
GAAR Email and Phone Support
For all other FLEX MLS questions you can reach GAAR experts at 843-8833 or by emailing support@gaar.com.
GAAR GURUS
Our list would not be complete without mentioning the GAAR Guru Program. GAAR Gurus is a new way for GAAR members to learn more about the products and services they use on a daily basis. Select staff members have been trained to be "Gurus" - or Subject Matter Experts - to better serve the local REALTOR® community.