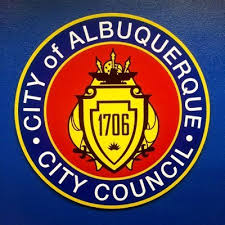 Make Your Voice Heard!
GAAR & CARNM are working with other business organizations to stop the Premium Pay and Paid Sick Leave Ordinances set for vote on Monday, June 29th at the Albuquerque City Council Meeting.

These ordinances would force Albuquerque businesses to pay significant dollars at a time when they are struggling to stay open resulting in more business closures and lost jobs!
---
Tell City Councilors to vote NO to O-25 & O-26!
---
1. Submit a Comment to the City Council Meeting
Your comment will be shared with all City Councilors during the meeting. Tell them you are against Premium Pay O-26 and Paid Sick Leave O-25. Use this link to submit your comment: https://www.cabq.gov/council/find-your-councilor/comments-june-29-2020-council-special-meeting
Must be submitted by 2pm on Monday June 29
---
2. Join the Press Conference Rally before the Council Meeting
Help show our strength when we gather with other business organizations and the community to tell City Council these ordinances are out of step with the current environment.
Monday, June 29th at 2pm at Civic Plaza
---
3. Watch the Council Meeting on June 29th at 3pm
Tune in the following ways to watch the proceedings:
---
Resources:
---
Coalition Partners:
Albuquerque Economic Forum
American Subcontractors Association NM (ASA-NM)
New Mexico Utility Contractors Association (NMUCA)
New Mexico Restaurant Association (NMRA)
Associated Builders & Contractors NM (ABC)
Asian American Hotel Owners Association (AAHOA)
Greater Albuquerque Hotel and Lodging Association (GAHLA)
Home Builders of Central NM (HBA)
NAIOP Commercial Real Estate Development Association
Albuquerque Hispano Chamber of Commerce (AHCC)
Rio Grande Foundation
Real Estate Community Political Action Committee (RECPAC)
Commercial Association of REALTORS® (CARNM)
New Mexico Business Coalition (NMBC)
Northern New Mexico Independent Electrical Contractors (NNMIEC)
Greater Albuquerque Association of REALTORS®
New Mexico Association of Commerce & Industry