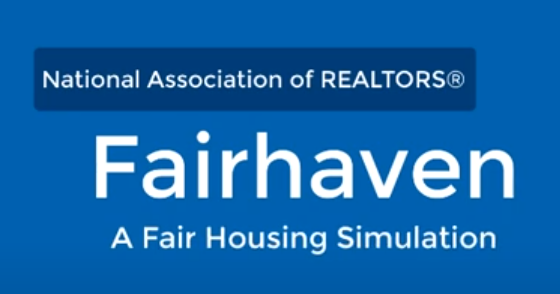 In this short promotional video, see how Fairhaven allows REALTORS® to test their compliance with fair housing principles.

Promote Fair Housing
NAR is committed to making housing fair for all. And yet, many don't realize the broad scope of NAR's Code of Ethics and its commitment against all forms of discrimination in housing.

Fairhaven is an innovative training platform available to all 1.4 million NAR members at no additional cost. The website is part of NAR's ACT! Initiative, a fair housing action plan that emphasizes accountability, culture change, and training to promote equal housing opportunity within the industry.

In the world of Fairhaven, agents must choose how to respond to various scenarios involving discrimination in real estate.