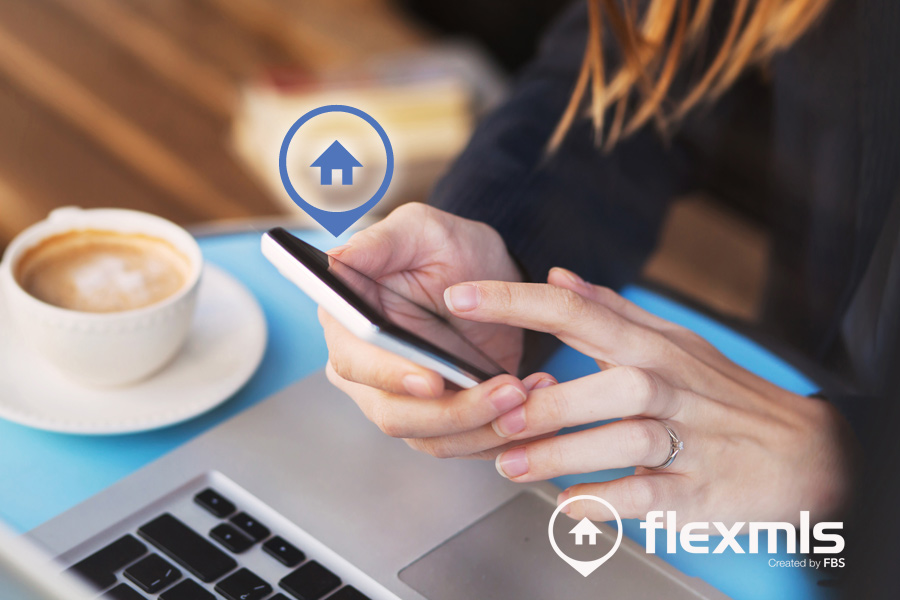 What websites do my listings appear on? That is a frequent question we receive at SWMLS. There are quite a few places and this article will highlight where your listings go online. It's not just Zillow and Realtor.com that display listings. We will also mention additional places online where you can go to further market the listing, using listing or broker syndication.
What is Listing Syndication?
Before you read further a basic understanding of Listing Syndication is important to digest. Listing or broker syndication is the way your brokerage sends their listings online. SWMLS allows MLS Offices and Listing Agents to control the delivery of listings to Consumer Portal websites like Zillow, Trulia, Realtor.com, and Homes.com. The general rule is that if the home search website is not owned by a REALTOR® brokerage or agent then that website is most likely a Syndication Website or Channel. SWMLS has created a handy guide to Listing Syndication, click here to learn more.
---
SWMLS Database
When listings are entered into the SWMLS database they are immediately accessible to all 3,800 SWMLS members, and their clients who are set up for auto-searches and portals.
IDX or Internet Data Exchange
SWMLS has a well-developed IDX program available for members and approved web designers. The IDX program directs possible leads to the member who has a website with the IDX options. IDX websites are operated by Southwest MLS Participants or Subscribers and typically offer a home search of all Active/Pending SWMLS listings. Estimated IDX websites are currently operated by 900-1,200 SWMLS members.
VOW or Virtual Office Websites
SWMLS offer participating real estate brokerages to offer RE services directly through the company's website. An established broker-consumer relationship must exist with the Participant and the client using the VOW service. After this relationship is established (as defined by state law) the consumer will have the opportunity to search MLS listing information that is subject to the Participant's oversight, supervision, and accountability. VOW websites are currently operated by 4-6 SWMLS members.
New Mexico Home Search
NewMexicoHomeSearch.com is a home search and lifestyle website designed specifically with New Mexico homeowners, home buyers and home sellers in mind. By partnering with New Mexico True and MLS' around the state, we can provide the most accurate and extensive source for property listings and value-added advice for living in New Mexico. NewMexicoHomeSearch.com is wholly-owned and managed by the Greater Albuquerque Association of REALTORS®. It is built in collaboration with REALTORS® and REALTOR® Associations throughout New Mexico.
---
The remaining websites and consumer search portals listed below do NOT automatically receive your listing data unless your Brokerage has chosen to opt-in. Each listing also has an opt-in option where the seller can choose whether they want their listings to go online. Remember, if you choose to opt-out of IDX on a listing it will also keep the listing from displaying on Realtor.com, Homes.com, Newmexicohomesearch.com, and Homes.com.
Realtor.com - Realtor.com is one of the top-ranking home search websites used by consumers in today's market. SWMLS supplies data directly to them that is updated several times a day. Realtor.com has also developed "network partnerships" that allows consumers from other websites who choose "search homes for sale" to automatically link to the Realtor.com search engine. More information about the Realtor.com "network partners" can be found here. Agents at an office can also choose listing by listing if they wish to submit the listing to Realtor.com, based on a seller's decision.
ListHub - ListHub gives brokers the latest online marketing tools and strategies for marketing property listings online. A SWMLS office must be a participating member of ListHub in order to access the syndication channels. SWMLS listings will not be syndicated to the ListHub channels if the broker at that office has not created a free ListHub account. Click here to view a list of the current ListHub Channels available for your office: https://www.listhub.com/publisher-list.html.
Zillow and Trulia (Zillow Group) - Zillow Group houses a portfolio of the largest and most vibrant real estate and home-related brands on the web and mobile. The company's brands focus on all stages of the home lifecycle: renting, buying, selling, financing, and home improvement. Zillow Group is committed to empowering consumers with unparalleled data, inspiration, and knowledge around homes, and connecting them with the right local professionals to help. In addition, Zillow Group develops a comprehensive suite of marketing software and technology solutions to help real estate, rental, and mortgage professionals maximize business opportunities and connect with millions of consumers. Zillow Group includes Zillow.com, Trulia.com, StreetEasy, HotPads, Naked Apartments, and RealEstate.com. A SWMLS Participant/Qualifying Broker has the right to determine if their MLS Office listings will be syndicated to Zillow Group. Agents at an office can also choose listing by listing if they wish to submit the listing to Zillow Group, based on a seller's decision.
Homes.com - Considered one of the top leading home search websites, Homes.com began a direct partnership in December 2019 to features SWMLS listings on it's website. Homes.com is considered a broker syndication website, which means that the listing office or listing agent must "opt-in" to send the listings there. SWMLS will not send your listings to Homes.com if you opted out.
Homesnap.com - A leading consumer-facing website that begin featuring SWMLS For Sale listings in August 2019. Homesnap.com is part of the Broker Public Portal (BPP) who helps to manage the Homesnap.com website in creating a better and more accurate alternative to the large listing portals.
Let's answer the more important question, how many websites does my listing appear on?
Estimated websites if you're not sending office listings to Zillow Group or ListHub.
IDX/VOW: 900-1,200
NewMexicoHomeSearch.com: 1
Realtor.com: 1
Estimated Websites if you're sending all office listings to ListHub, Zillow Group, all IDX/VOW websites, Realtor.com, and NewMexicoHomeSearch.com.
IDX/VOW: 900-1,200
Zillow Group (includes Zillow and Trulia): 6
ListHub (includes Homes.com): 95
New Mexico Home Search: 1
Realtor.com: 1
Test your knowledge on this article by taking this short quiz.
Jeffrey Bratton is the MLS Manager at Southwest Multiple Listing Service, Inc. This New Mexico native and UNM graduate (Go Lobos) began his real estate career at the Albuquerque Metropolitan Board of Realtors in 2006 and provides technical training and real estate support for the 3,800 REALTORS® and Appraisers in the Greater Albuquerque Area. In addition to managing the MLS system, he currently serves as a liaison for the MLS committees: SWMLS Policy Committee, SWMLS Compliance Committee, SWMLS Technology Task Force, and is also a member of the Real Estate Standards Organization (RESO) and Council of Multiple Listing Services (CMLS).