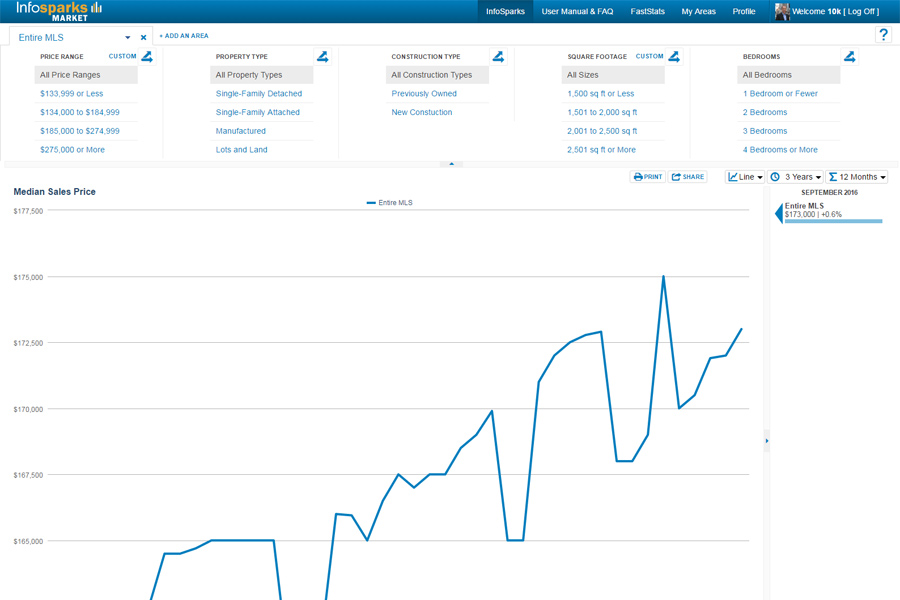 Real Estate Stats for Your Market, Your Way
InfoSparks is a housing market research tool designed specifically for ease of use, fast analysis and simple sharing. All real estate is local. Let's explore your housing market together.
Highlights of what you can do with InfoSparks:
compare up to four geographies at a time
filter search results by countless housing variable combinations
examine housing market metrics as counts, medians and averages
customize price and square footage ranges
use it on your mobile device
share search results online, in print, via email and even with live data widgets!
Now let's jump right in and get the most out of this amazing tool!
You can access InfoSparks once you are logged into Flexmls. On the main navigation bar in Flexmls, click & hold on Products then select InfoSparks from the dropdown.
Once you are in InfoSparks, you can quickly grab the monthly market stats for a specific Zip Code or MLS Area, by selecting FastStats from the top toolbar.

Then from the left side navigation box, select the MLS Area or Zip Code you need and the month you want reported, then select View Report.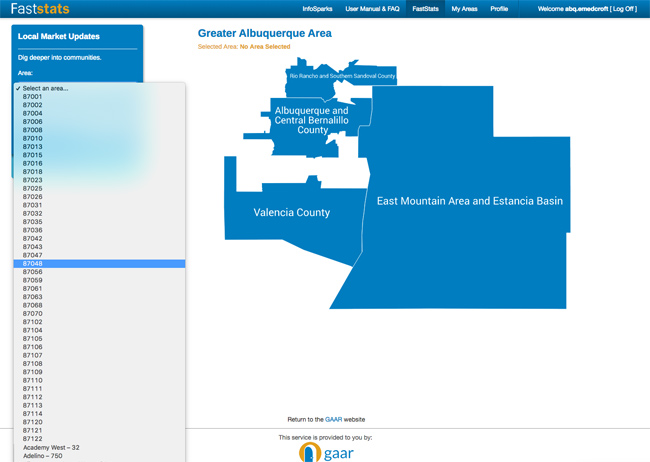 This will create a one page PDF highlight of the market your selected (below).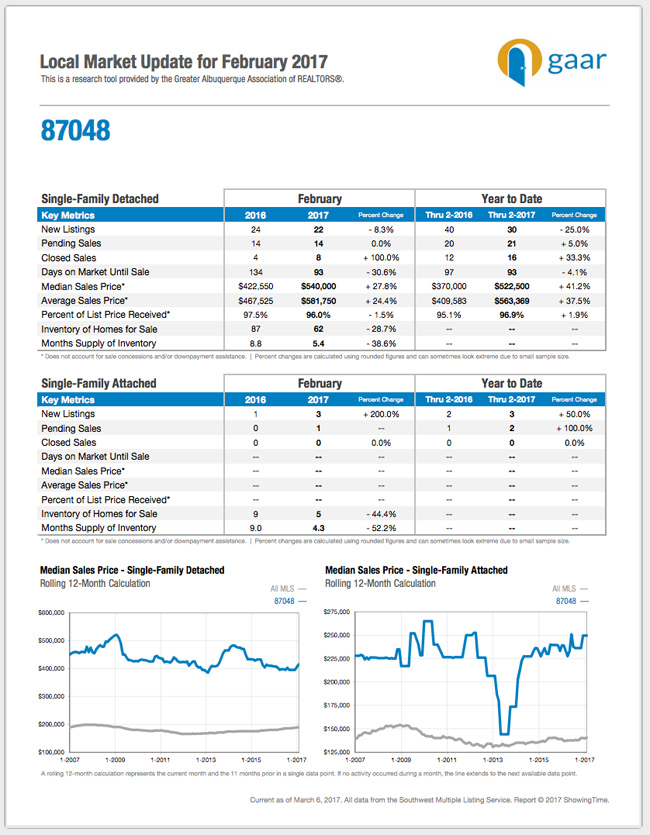 You can also select an area by clicking on the interactive map.
For more customized statistics you can share with your client, WATCH THIS TUTORIAL
(best viewed in full-screen 1080p HD; give it a moment to reset)
Note: We are constantly adding new and awesome features, and the video may not show the latest and greatest rendition of the tool.
If you have additional questions or suggestions, please contact nick@gaar.com.