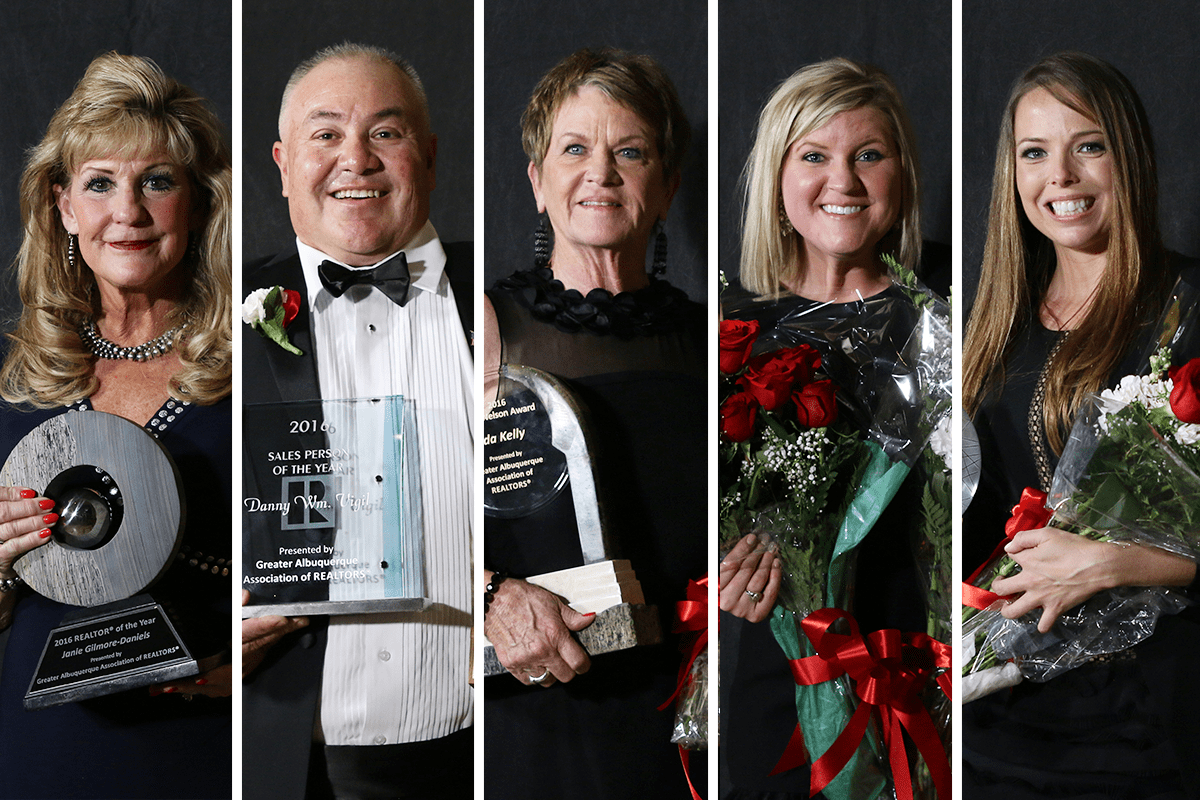 On Friday, March 3rd GAAR held its Annual Awards Gala which recognizes excellence in the industry over the past year.
Over 260 GAAR REALTORS, Affiliates and friends of the industry were in attendance at the Albuquerque Museum. Attendees enjoyed a night of socializing, music and celebration. Proceeds from the event will be going towards the REALTOR® Fund of GAAR.
Award Recipients
REALTOR® of the Year
Janie Gilmore-Daniels, Vista Encantada Realtors, LLC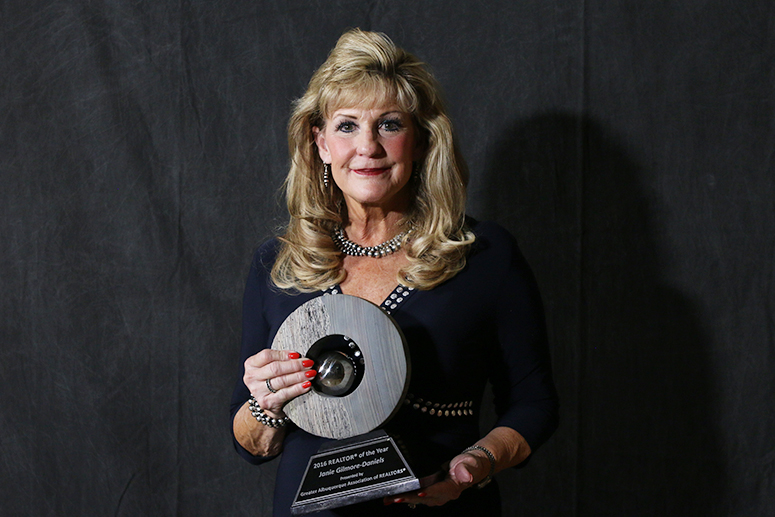 C.O. Nelson Award
Ida Kelly, Ida Kelly Realtors

Salesperson of the Year
Danny Wm. Vigil, Colwell Banker Legacy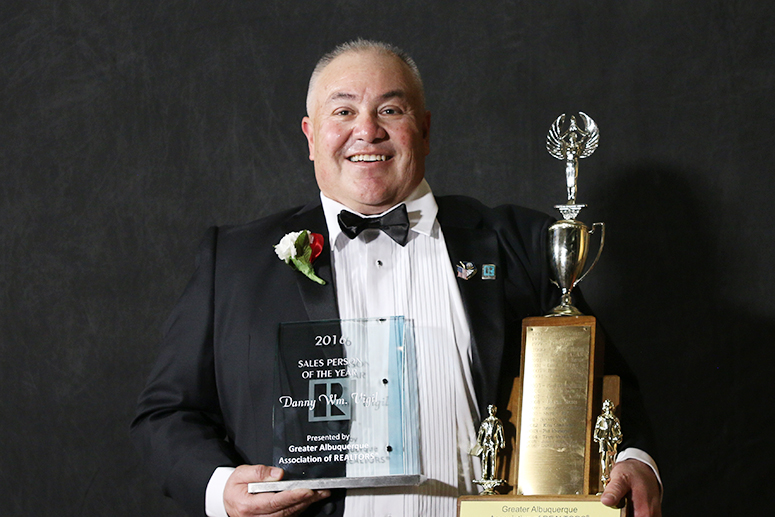 Rookies of the Year
Jessica Kirker, ERA Sellers & Buyers Real Estate (right)
Meghan Tate, Coldwell Banker Legacy (left)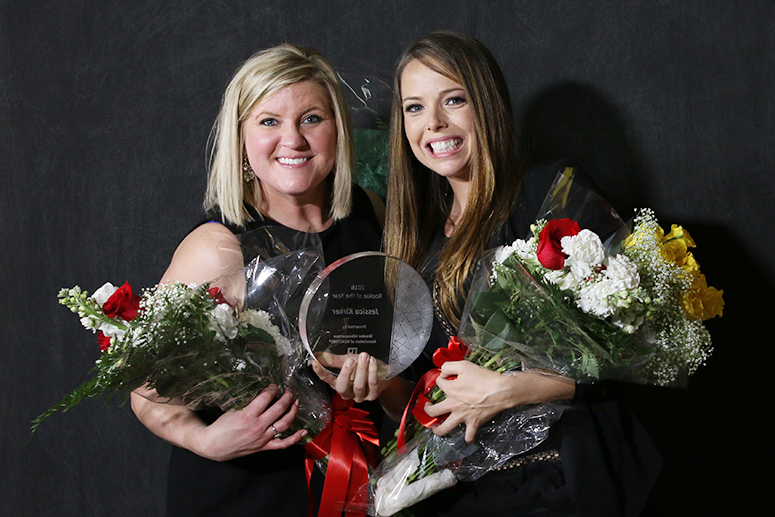 Achievements in production $2 million and above were also celebrated. Congratulations to all those who reached this significant achievement. Click here to download a list of the production acheivement recipients.
Members wanting a physical copy of their production certificate can request one by e-mailing awards@gaar.com.
In addition to the main awards categories, a Special Appreciation Award was given to former GAAR EVP Janice McCrary for her years of dedication and service to the Association.
The Gala also hosted a graduation ceremony for this year's Leadership Development Program (LDP). The 5-week program is designed to encourage and develop future leaders in our industry and community at all levels.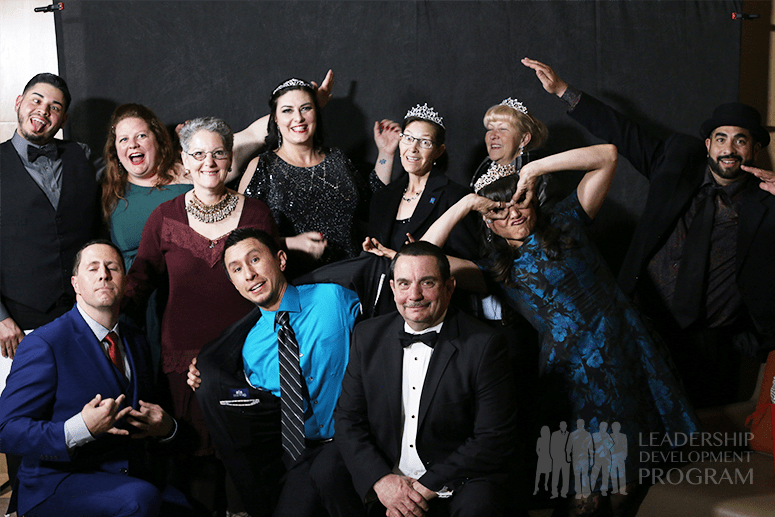 LDP Class of 2017
Mindy Abramson
Naomi Apodaca
Susan Blackwell
Gary Boyd
Charlotte Boyer
Steve Cecco
Joseph Chacon
Jenn Cody
Lisa Donoghue
Deborah Duran
Belinda Franco
Gilbert Gallegos
Gilbert V Guaderrama
Paul Holley
Trish Homburg
Eleanor Hutt
Nancy Kennedy
Sarah Lopez
John Lucero
Lori Muller
Ben Nolte
Julianne Powers
Chris Prien
Minnie Rivas
Lindsay Schwebke
Joseph Van Zandt
Thank you to our Sponsors
A special thank you to those that sponsored this year's event.
Platinum Sponsors
First Mortgage Company
Legacy Mortgage
Gold Sponsors
Bank of Albuquerque Mortgage
Keller Williams
Nusenda Credit Union
Pinnacle Capital Mortgage
Pop-a-Lock
Silver Sponsors
GAAR Affiliate Members
ERA Sellers & Buyers Real Estate
Fidelity National Title
HomeBridge Financial Services
Kirtland Federal Credit Union
Prime Lending
Realty One of New Mexico
Sandia Laboratory Federal Credit Union
Supra
Bronze Sponsor
Supporting Sponsors
The Maez Group
Realty one of New Mexico - Belinda Franco
Photos of the event are available on our Facebook page.
Miss the event?
If you were unable to attend the Gala this year, a video recording of the awards ceromony is now on our YouTube: