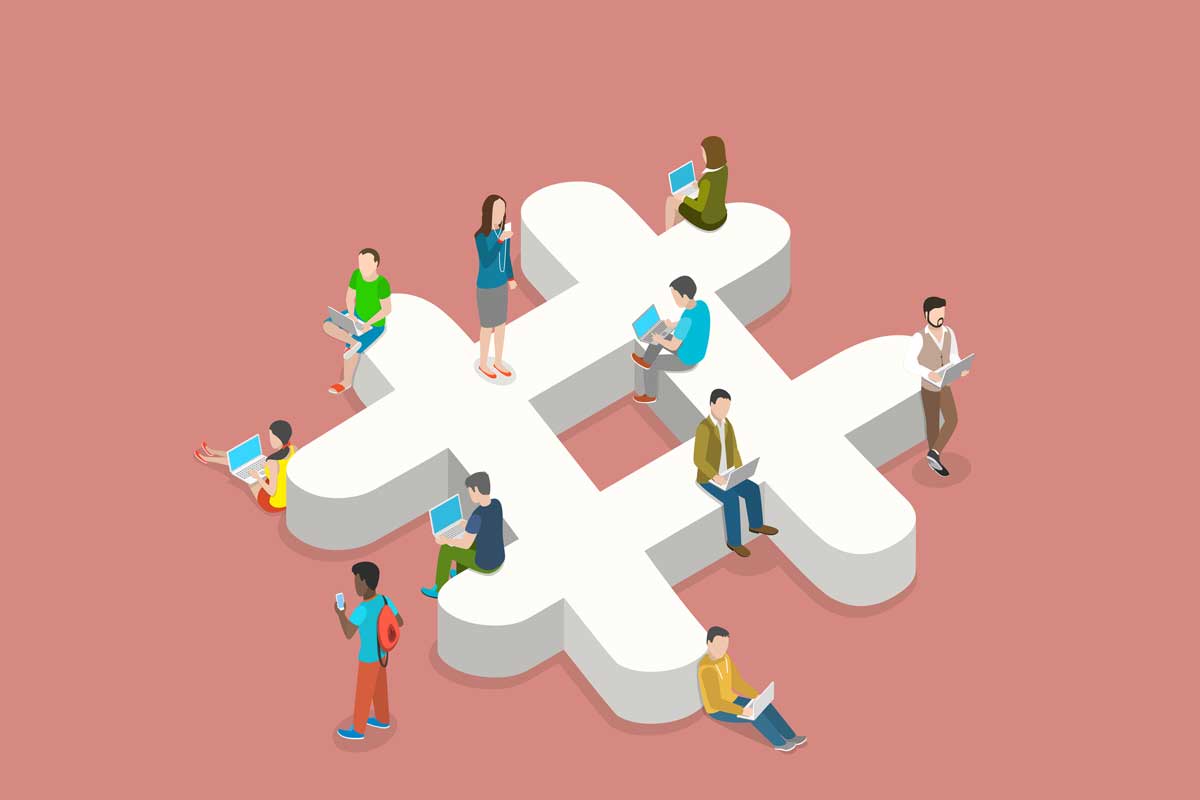 Learning how to use hashtags can increase your notoriety on social media and your engagement. It can help build your brand, allow others to find you, and drive new conversations online. But just including the most popular hashtags in your post isn't likely to net you much leverage.
Hashtags are a way to connect your social media content to a specific topic or conversation. It can make your posts more findable online. A blog post by Hootsuite, popular software to help users manage social media posts, offers a new guide that breaks down how to find hashtags that work best for your brand and how to use them correctly on the different social media platforms. The guide includes some of the common mistakes when using hashtags, such as:
Private account settings: Make sure your social media accounts for business are set to public, or your hashtags won't be effective in spreading your post beyond your private network.
Getting too wordy: Stringing too many words together for a hashtag doesn't tend to be effective. The best hashtags tend to be short and easy to remember.
Using irrelevant hashtags: Using obscure hashtags will make your post difficult to find. Certainly #throwbackthursday or #flashbackfriday or other daily hashtags can be a fun way for your brand to join in on a wider social media conversation, but Hootsuite recommends using them sparingly. They don't talk directly about your brand. Hootsuite recommends tools like Hashtagify.me to help find the best Twitter or Instagram hashtags for your brand. The tool allows you to search for any hashtag to see how popular it is. Also, RiteTag generates trending hashtag suggestions based on your content and the social media content you plan to post.
Using too many: More isn't always better when it comes to using hashtags on yours posts. "It actually looks spammy," Hootsuite notes. For example, Hootsuite says that the optimal number of hashtags to use on Twitter or Facebook is one or two, and the optimal number for Instagram is between five to 10. Also, placement matters—Hootsuite recommends placing your hashtags on Instagram as the first comment so followers can focus on your caption instead.
Read Hootsuite's hashtag guide.